Below are some unique Easter decorations ideas to make your home look beautiful this Easter.
1. Floral Easter bunny wreath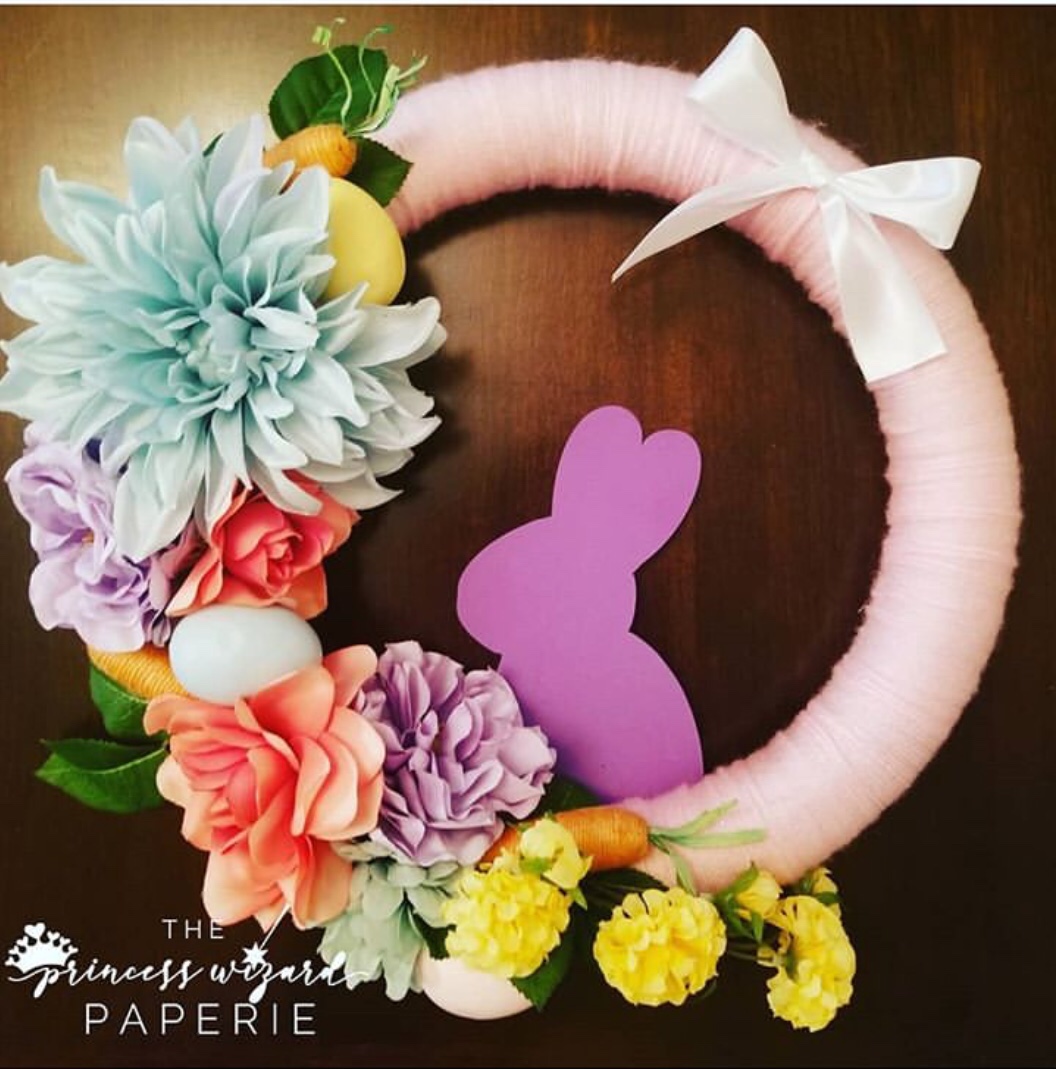 This easter wreath is so beautiful and can be so easy to make. Cover your wreath ring with yarn. Use a ribbon to make a bow and put it on one side. Then put some spring flowers on the other side.
You can do this using glue. Then to make it look more like Easter, add some carrots and Easter eggs. And then cut out a bunny from a cardboard and stick it on it.
2. Bunny statues for Easter decorations outdoor
For the porch or outdoors, you can put up some bunny statues and also decorate with a flower pot, because it's spring.
3. Metallic Easter eggs
You can also try decorating with these metallic Easter eggs. Fill a glass jar with some Easter eggs and use it as a decor piece for your home.
4. Felt paper crafts for Easter
If you are a crafty person, then you can also try using felt paper to make some crafts for Easter. You can make flowers, bees and bunnies using the craft paper and use them as Easter decorations for the home.
5. Carrot wreath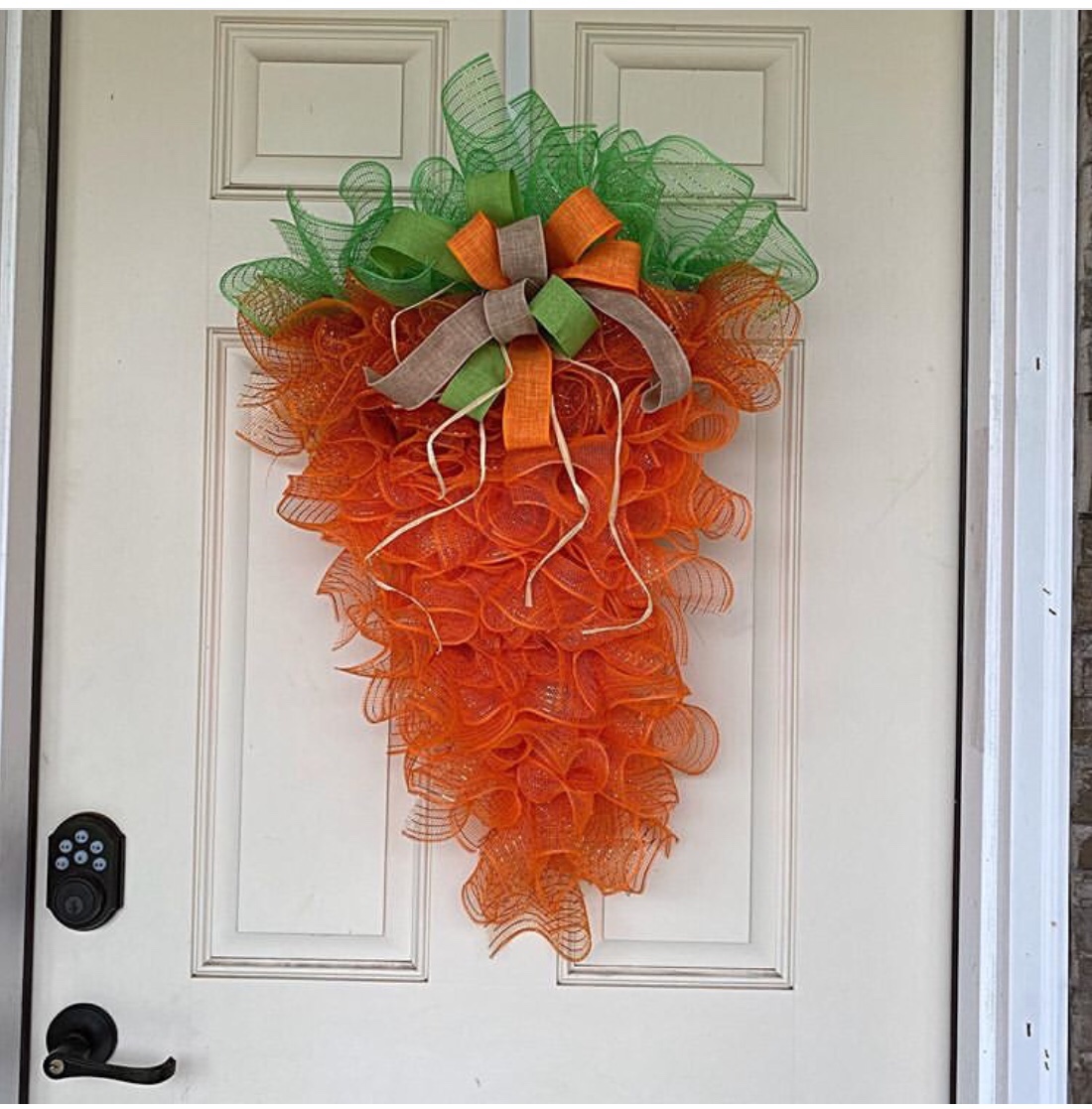 Make an Easter carrot wreath using a sheer organza ribbon. Since it\s a carrot wreath, make it using orange and green just like a carrot looks.
6. Bunny planter
Fill a bunny planter with some plants or flowers to decorate your home for Easter. You can also fill it with other things if you want. You can fill it with Easter eggs or some other Easter crafts you made.
7. Bunny and Planter with Easter eggs
Pastel colours are becoming very popular lately and it's obvious why. They are beautiful and calming to look at. You can try decorating your home with a planter and putting up some pastel Easter eggs on it.
8. Bunny statue and mason jars
How cute is this metal rabbit statue? You can also try decorating your home with painted mason jars filled with flowers. They are beautiful and they will brighten up any space.
9. The sitting bunny
This decor will be great for the mantel or if you have a musical instrument like the organ or piano, you can decorate it like this.
10. Plaid bunny ears
Coffee anyone? This coffee station decor for Easter is absolutely beautiful. Hang up a few plaid bunny ears. Put up a planter with some plants and then a bunny with carrots statue.
11. Foam carrots
You can also put some foam carrots in a plate and use them to decorate the home. You can put them on the dining table, the kitchen island or a coffee table.
12. Easter egg tree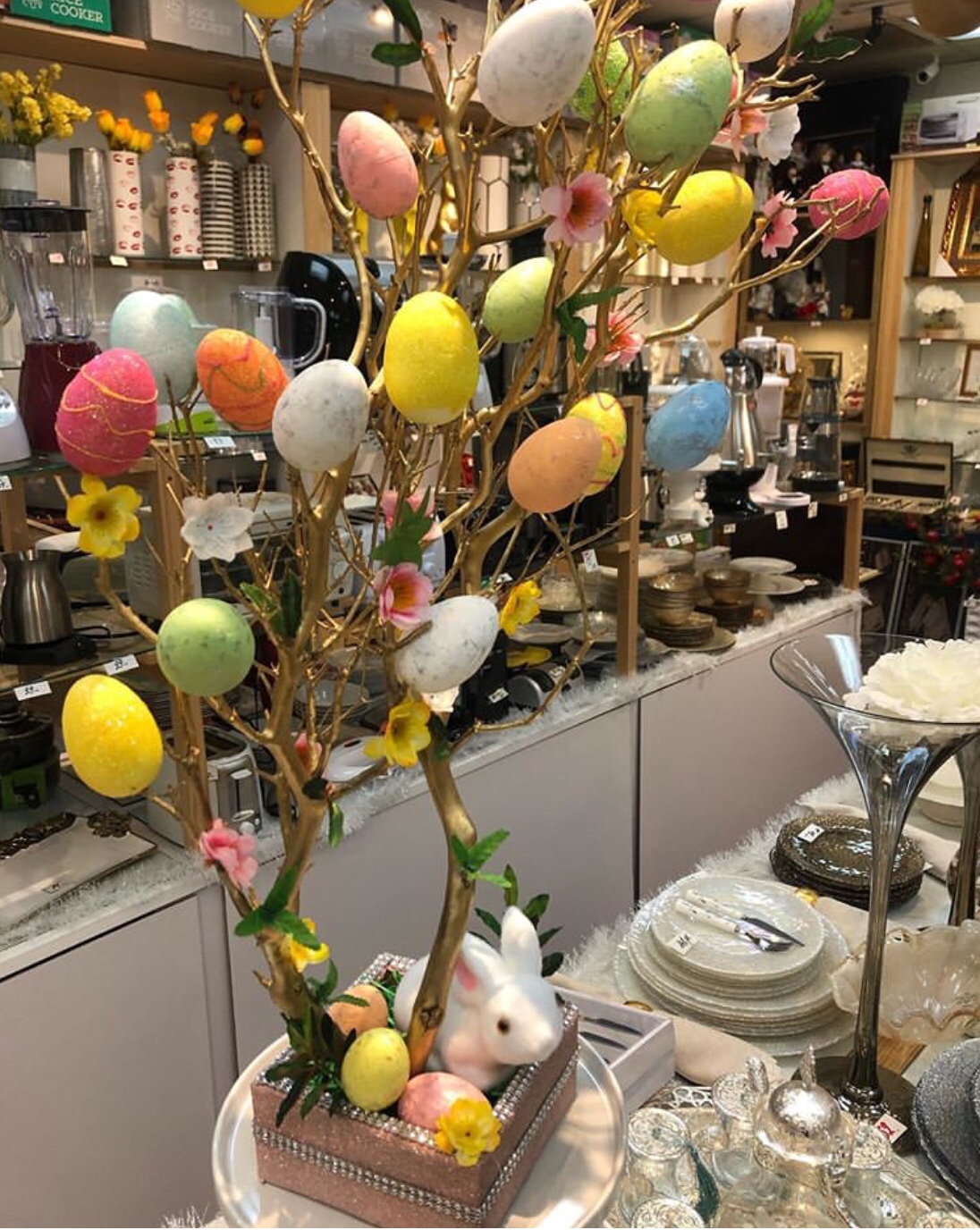 You can also put up an Easter egg tree. Although Easter egg trees aren't as big as Christmas trees, they can still be great for decorating the home for Easter.