Nine months of intense labor clearly isn't enough to prepare just all things for your baby. After the initial years of handling your toddler, you'll understand how fast they become older.
That's why you can plan how to decorate their room again. Before you throw away your nanny cam and start thinking "What is my home decor style", we have compiled 9 DIY kids room decor ideas for you to think about.
Kids room decor ideas you can diy
A cozy tent bed
As your kid starts to grow, they become much more adventurous. You may be worried about them getting hurt when they go outside. This is why we bring you an idea where you can make a Montessori bedroom type of camp inside their own home.
You start by building the frame of the bed first and then the tent. Once you have done that, all you have to do is make the tent cover and apply the finishing touches.
The tent flap also allows your kid to exercise varying degrees of privacy, which makes them feel more in charge.
Big blocks or storage blocks
While you can buy similar blocks from the market, these would not be on the list if they could not be made easily. These blocks can be seen as bigger versions of the toys your child played with as a toddler. This instantly makes them bond to these blocks.
All you need are some pieces of wood, some wood cutting and smoothing tools to make these blocks. These blocks can accelerate up your home decor game in an instant and also double up as efficient storage units.
Use your kid's drawings as wall art
Every kid tries to paint at least once in their early years and some of those drawings either turn out to be really good or hold a lot of value from their point of view. Either way, it is a good idea to get them framed up and hang them on the walls of your kids' rooms.
This way they can keep in touch with their childhood, and if luck goes your way, you can even embarrass them about it in front of their friends. Home decor was never so satisfying!
A personalized rug
Make your own personalized rug by upcycling t-shirts. A good idea to merge the floor and decor, this one is quite easy to do because you already have a lot of t-shirts which your kid has grown out of.
Start by taking those t-shirts and cutting them down to 4-inch strips. Take those strips and make a knot in the middle of each strip. Take a rug and start gluing these pieces to it. You will have your own rug ready in no time!
Just keep in mind hygiene, reminds fantastic cleaning expert Dmitri Kara, as rugs tend to accumulate a wide range of allergens and dirt.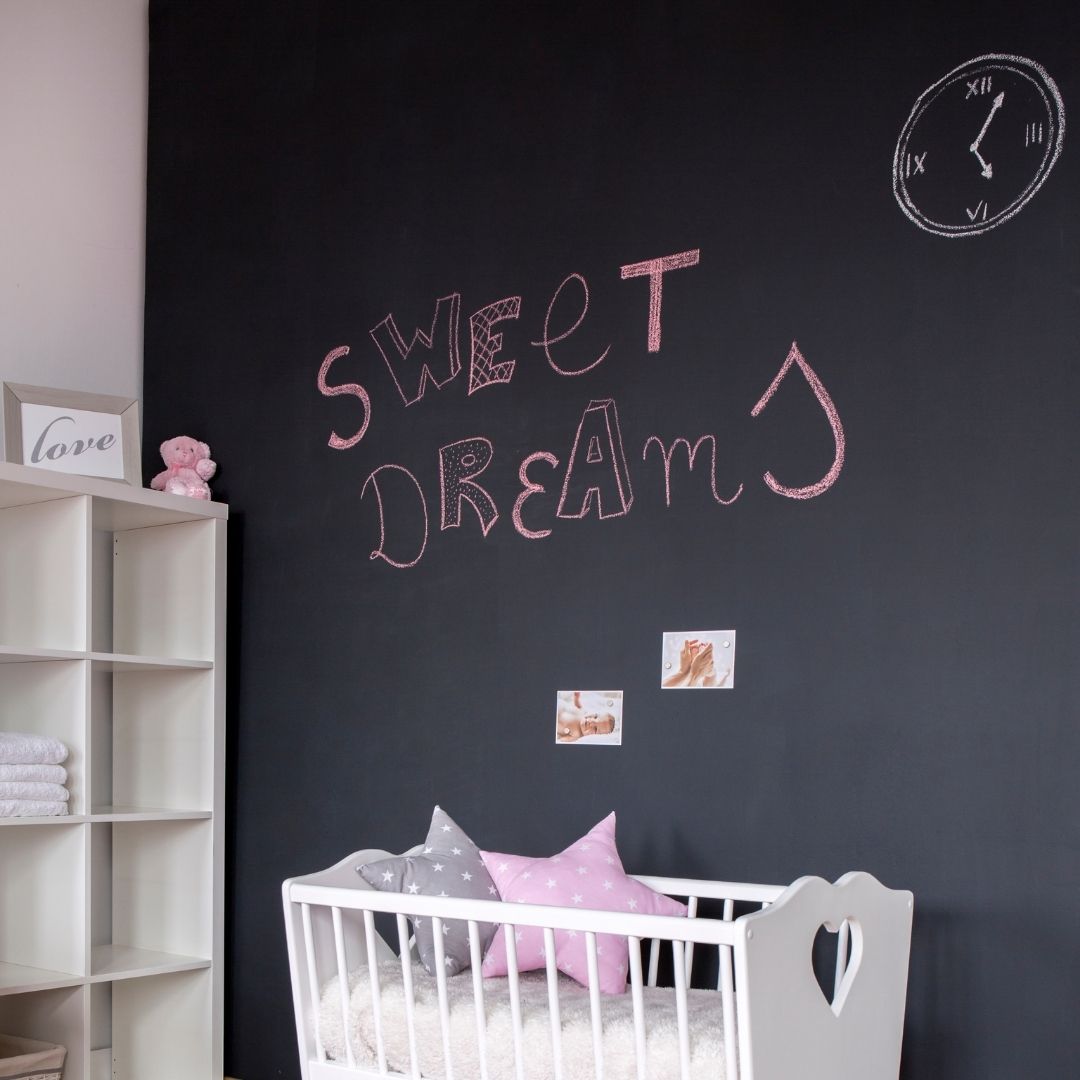 Chalkboard walls
Kids just love to let their imagination run wild and draw on walls! Turn this problem into decor with one of the best DIY wall decor ideas by using chalkboard paint to decorate your walls.
This will give them ample space to use their imagination and protect the rest of your walls. They will also have the freedom to change their room decor whenever they want.
A headboard full of stars
Take all the extra string lights you have been saving up during the holidays and weave them together to make a headboard full of shining stars for your kid.
Though the process is quite straightforward, it involves a few wonderful steps to make a celestial-themed bedroom. Hence, you should be careful not to miss any.
Besides providing a magical feel to your kid's room, they can also double up as energy efficient night lights. It will be really cool!
A headboard made of T-shirts
If a rug out of their old t-shirts does not sit well with your kid, you can upcycle them to make an absolutely amazing piece of wall decor in the form of a headboard.
You can use all of the graphic t-shirts they wore and they still get to see their former clothes. Everybody wins!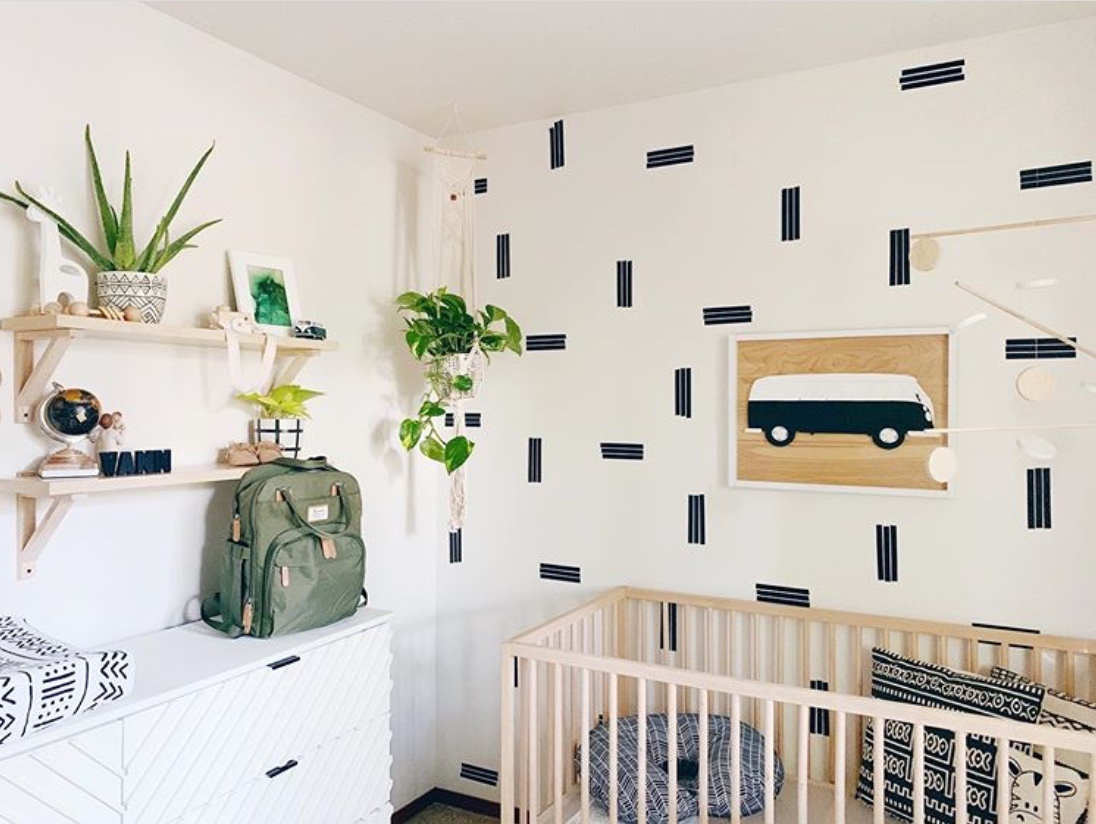 Washi tape to the rescue
Washi tape is also known as masking tape. They come in various colors. Buy a bunch of them and then use it to make interesting geometric patterns on the walls.
This is one of the easiest decor ideas in this entire list and it helps to give your kid's room a modern and colorful look without much effort.
Apart from this, you can also change the look quite easily as it is easy to peel off. With a few rolls of washi tape, you can get new designs for years.
Memory lamps
Don't let the name fool you. They aren't lamps to enhance memory, but lamps covered by chalkboard paint where you can write all the necessary things to do for your forgetful kid the next day.
This will be one of the first things they see in the morning and slowly, they will start remembering their work without you needing to tell them. A two-in-one room décor solution! Mixing effects with a salt lamp to last and mix looks with what's healthy.
Conclusion
While there are a lot of businesses that decorate your home for you and your kid, doing it yourself always has a more personal feeling attached to it.
Just like any other DIY project, the effort you put into it gets you connected to your home more and no one knows your kid better than you. What's better: a professional decor job or these DIY ideas? Share your thoughts in the comments section below.
SEE ALSO:
TIPS FOR BUYING FURNITURE FOR YOUR CHILD'S ROOM
40+ BEAUTIFUL SHARED ROOM FOR KIDS 

Author's Bio: Archie was a builder for more than 40 years. Mainly after his retirement, he does enthusiastic electrical works in his garden and writes for a blog Homemakerguide.com to keep himself occupied. His many years of experience can get you the right tool reviews whether it is a drill, welding machine or so. An impressive fact to note about him is that almost everything in his house is a representation of his skills made by his hands.