The bedroom's primary purpose is to sleep in, because of that most people prefer to design their bedroom in a way that makes it easier to fall asleep. This gives the bedroom a cool tone.
One way to do this is to use dark paint colors for the bedroom. You can also use dark curtains and bedsheets to create a dark bedroom and give the bedroom a calming and romantic vibe.
How to create a dark bedroom
Paint dark walls
One way to get a dark bedroom is to use dark paint in the bedroom. The paint doesn't necessarily have to be black, any dark hue of any color will do. So you can use olive green, maroon, brown, dark orange or even black.
You can either paint the whole room with the dark paint or you can paint just one side of the room with the dark color and use a light color for the other walls.
If you are going to paint your room dark, make sure there is enough light
in the room. You can do this by letting in natural light or using bright lights in the room.
For a dark bedroom, you should get a soft light too and only use the bright light as a task light. A soft light in the bedroom will help create a calming atmosphere in the room.
Use thick dark curtains
Using thick dark curtains will also make your room dark. This will create a cozy atmosphere and make it easy to fall asleep at night. It is easier to fall asleep if the room is dark.
Sometimes, something like the street light reflecting in your room at night can disrupt your sleep but a thick dark curtains can help block this light.
Use dark wallpaper
Instead of painting the walls, you can use a dark wallpaper to make your room dark.
Use dark bedding sets
Another way to create a dark bedroom is to use dark bedding sets.
Below are some more dark bedroom decor ideas you can try.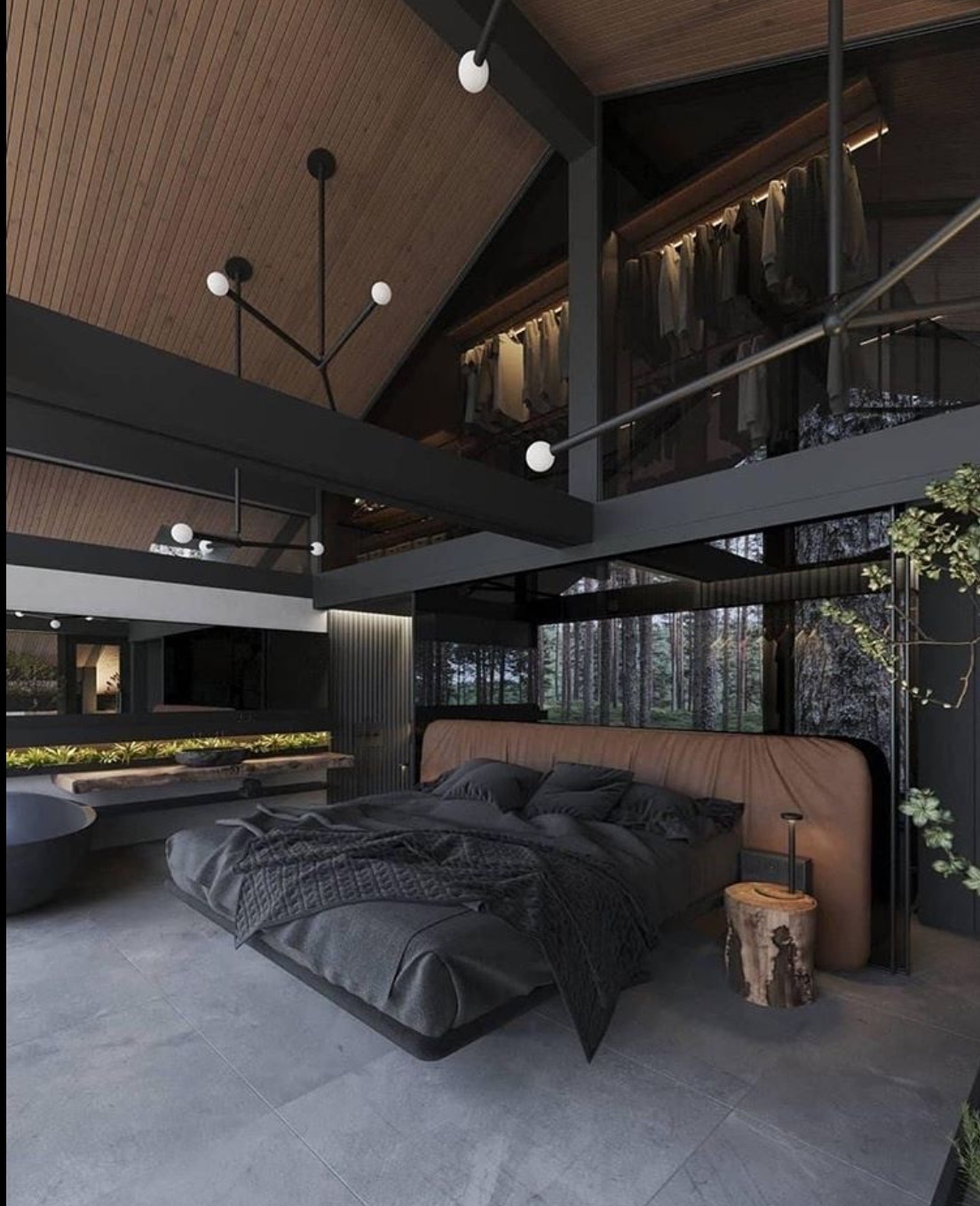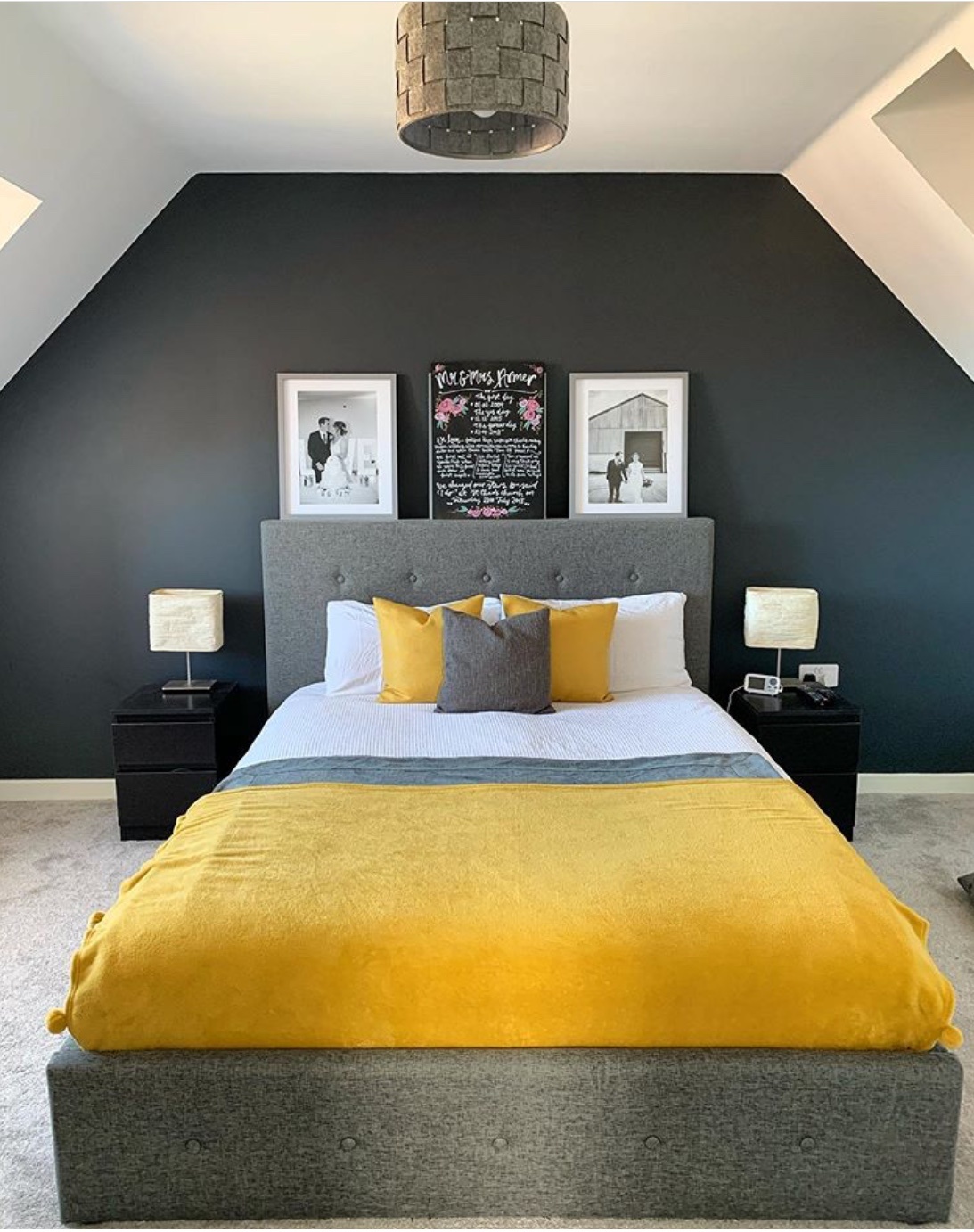 SEE ALSO:
BLACK AND WHITE BEDROOM DECOR IDEAS
HOW TO DESIGN A BEDROOM
5 WAYS TO CHOOSE THE PERFECT BEDROOM RUG