Having a small bathroom can be really frustrating especially when it comes to getting storage space and also having enough room for movement.
But that shouldn't be the case, a small bathroom is actually easier to maintain and also saves cost as opposed to large bathrooms. So there is no need for you to move from your small bathroom.
With these ideas you can decorate a small bathroom and have enough room for movement.
6 space saving ideas for small bathrooms
  1. Wall hang vanity with storage
Wall hung vanity is a great space saver. This is because your vanity doesn't take up space on the floor. This makes room for movement or for storage of other stuff.
Also, getting a wall hung vanity with storage will give you space for storage. Whiles making your bathroom look spacious.
2. Shower instead of bathtub 
One major decision we make when designing a bathroom is whether to go for bathtub or shower. But if you have a small bathroom, then the best option is a shower. Unlike the shower, bathtub takes a lot of space. So choose a shower for your small bathroom.
3. Toilet with a sink on top
This is an awesome idea for small bathrooms. Instead of having a space in the bathroom for your sink, you can use this sink that goes on top of the toilet. This just doesn't save space, it saves water too.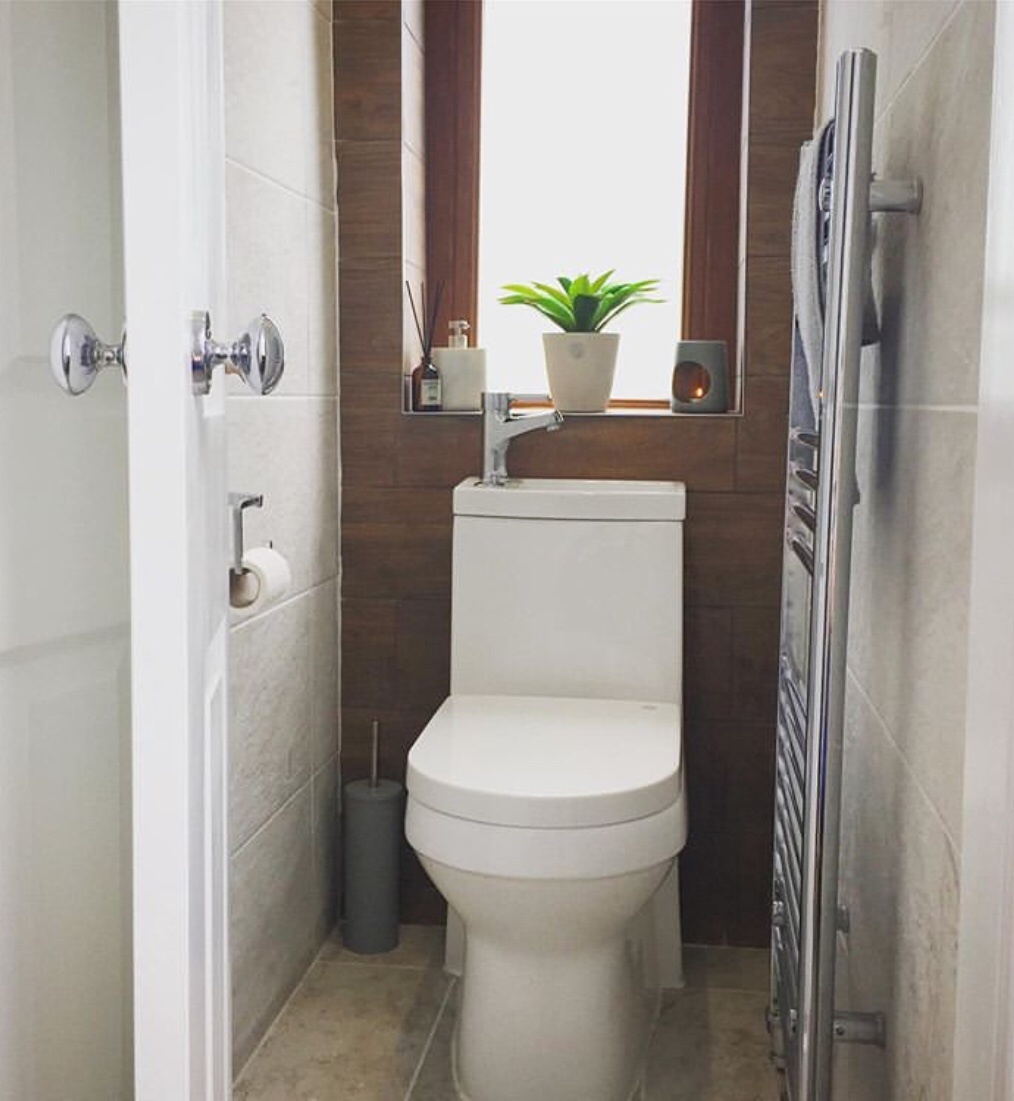 4. Choose sliding doors
With a small bathroom, avoid doors which opens into the bathroom. This will take up space in the bathroom. Use sliding doors instead, that way you can have the space for other things.
5. Storage on top of the toilet
You can save space by having your storage on top of the toilet. This can be done by getting a storage basket for the top of the toilet and keeping things like toilet rolls and tissues in it.
Also, you can put up floating shelves on top of the toilet for storage or get a tier storage organizer that goes on top of the toilet. With this storage organizer, you can store a lot of things for the bathroom, without taking so much space.
 6. Towel rack at the back of the door
When your bathroom space is minimum, creating a towel bar will take up space. So instead place your towel rack at the back of the bathroom door. That way you will save space.
So you see, with these strategies you can manage your small bathroom.
SEE ALSO: 
COMMON BATHROOM DESIGN BLUNDERS
3 IMPORTANT DECISIONS YOU HAVE TO MAKE WHEN DESIGNING A BATHROOM
14 STUNNING DESIGN IDEAS FOR SMALL BATHROOMS