Marble is one of those stones that adds a luxurious touch to anything. Adding marble to your bathroom can transform the look of the bathroom and make it look gorgeous.
If you are considering marble for the bathroom, then browse through our collection of gorgeous marble bathroom designs.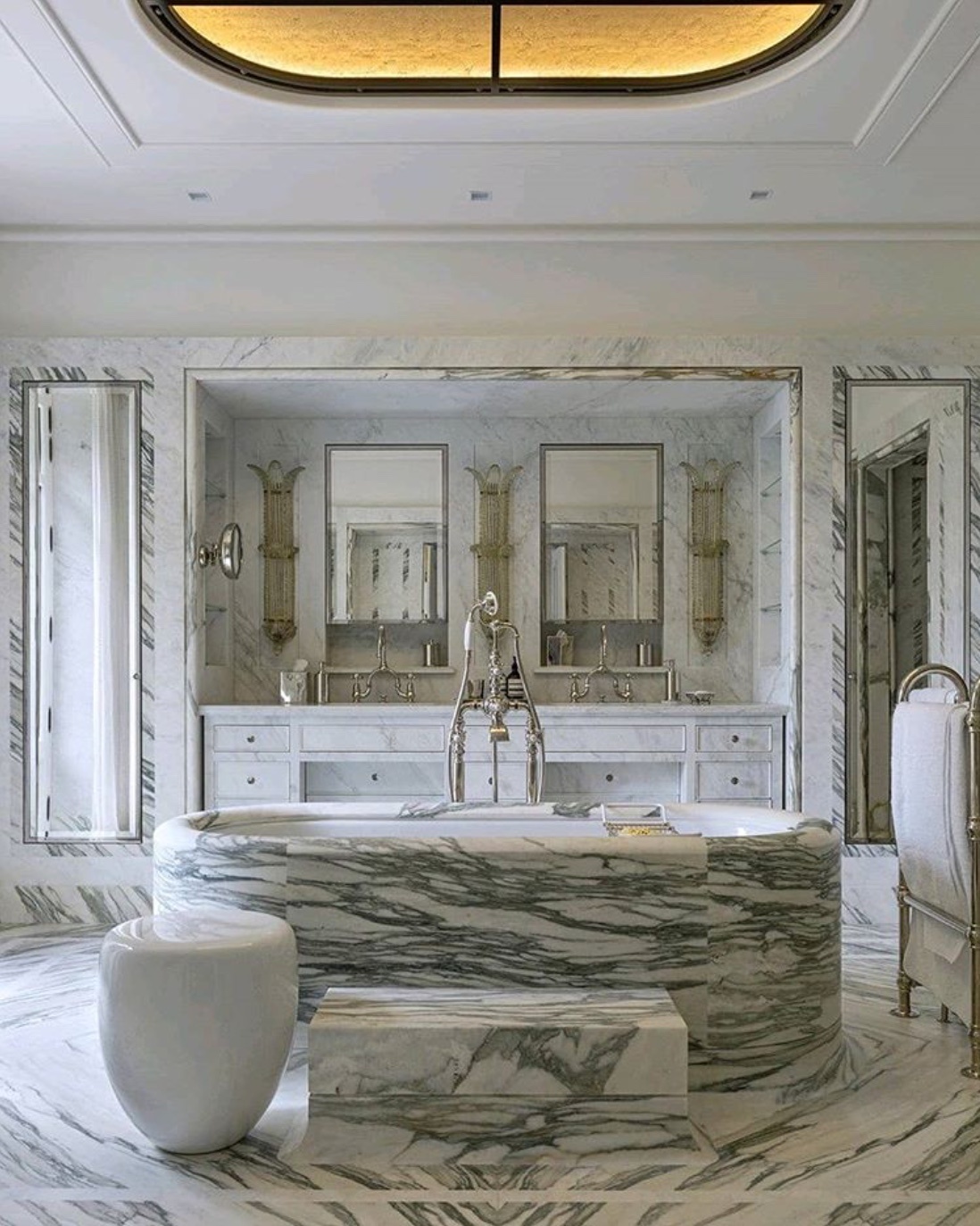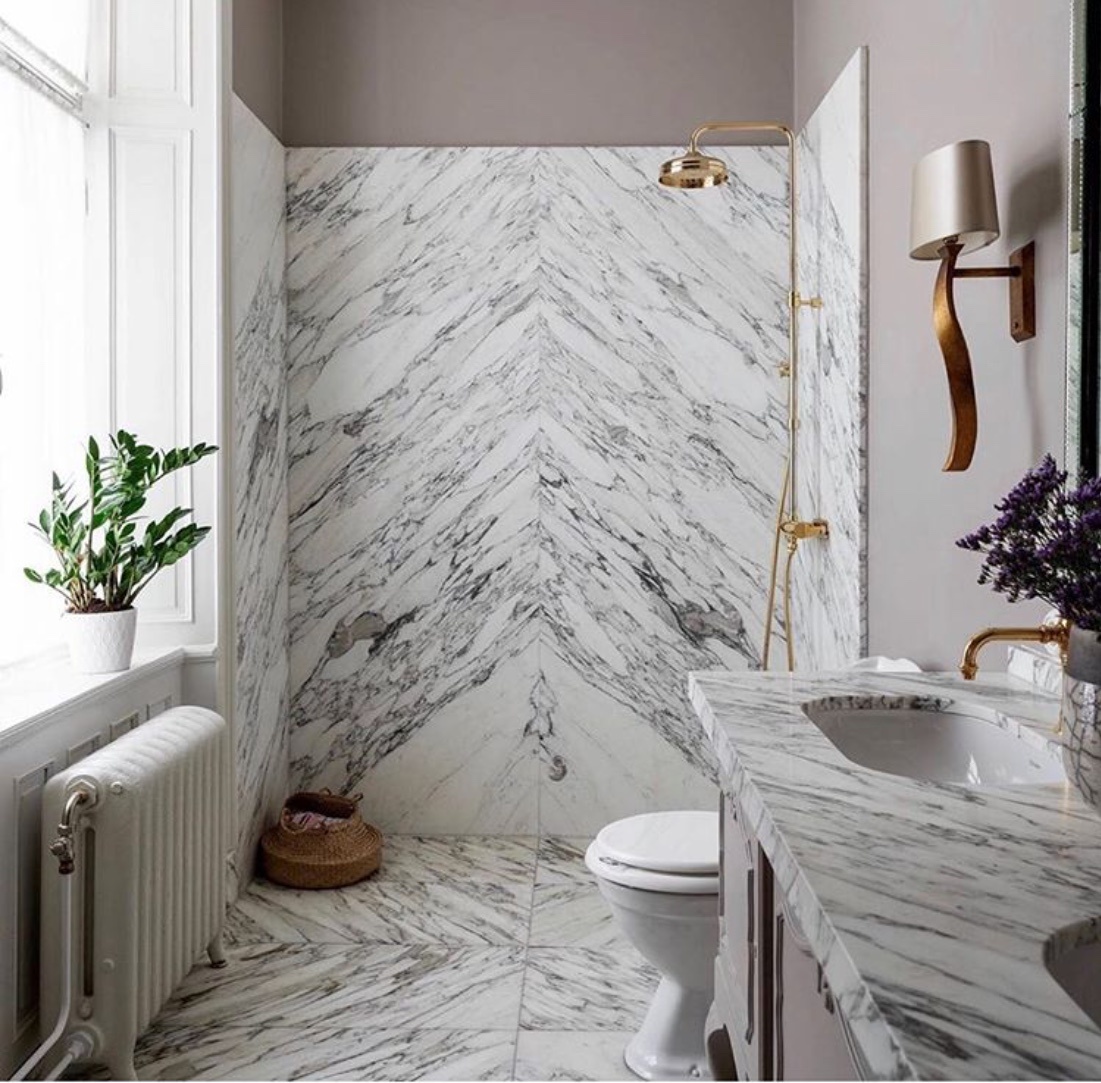 A gorgeous black and white marble bathroom combo.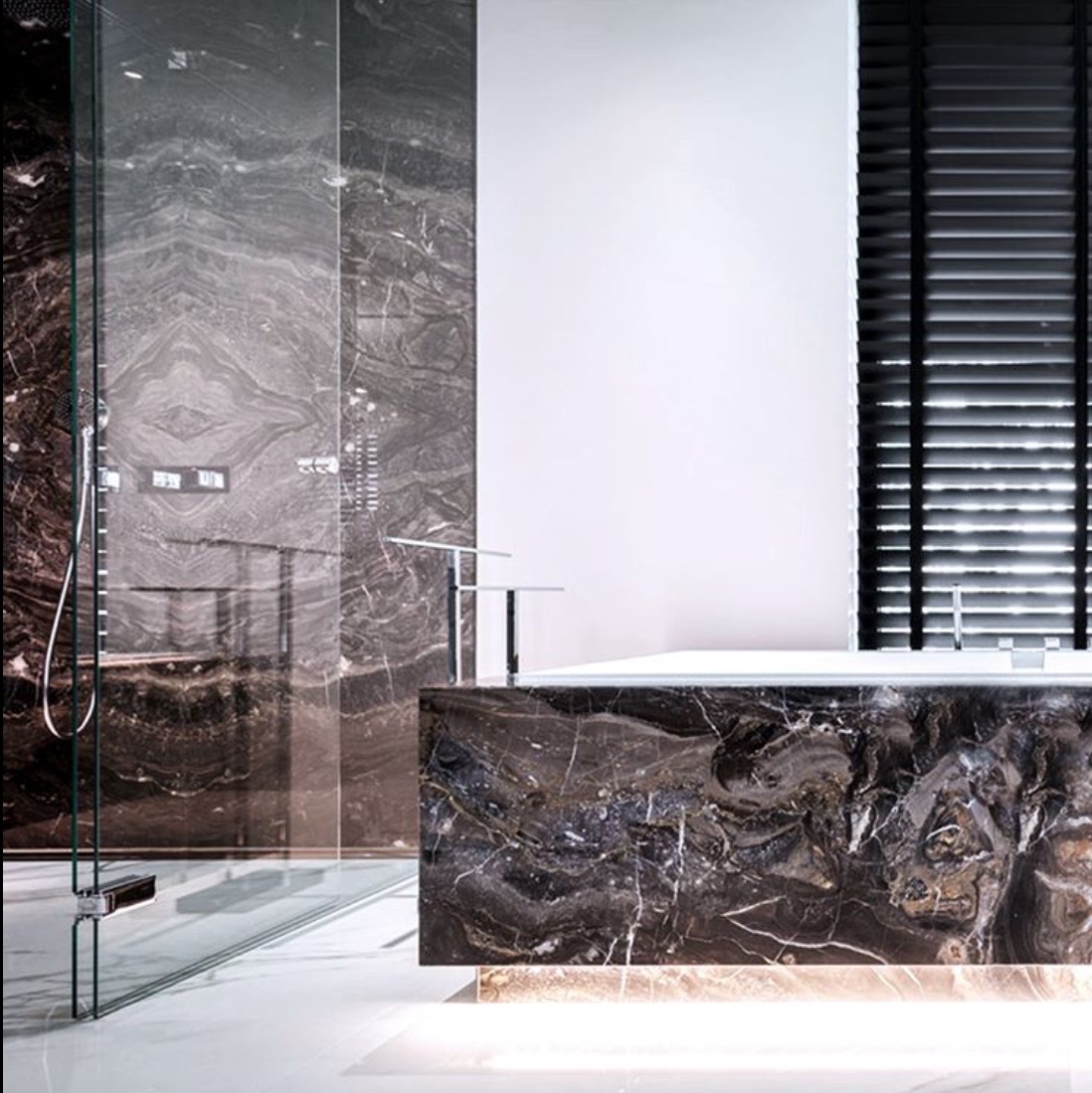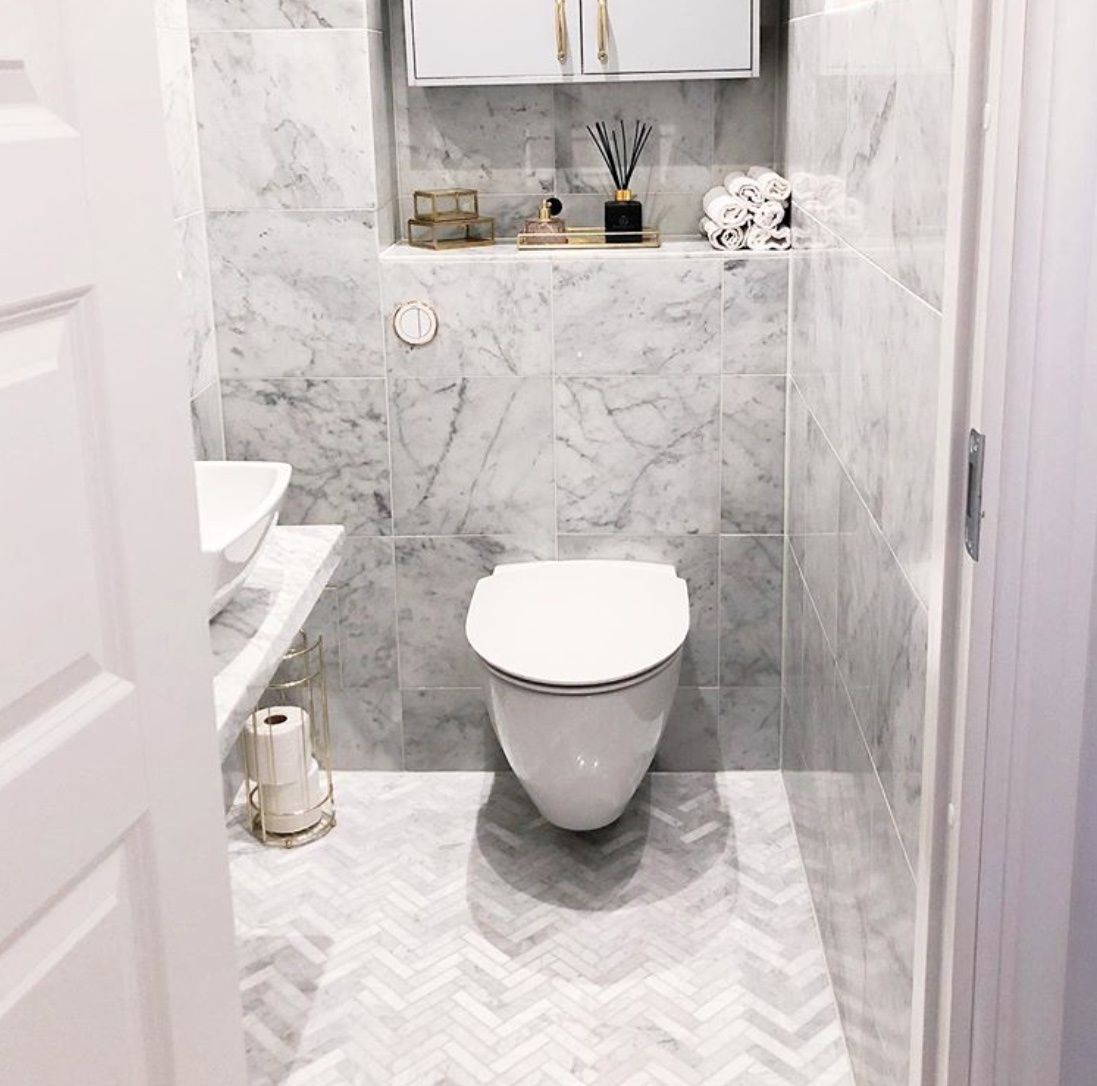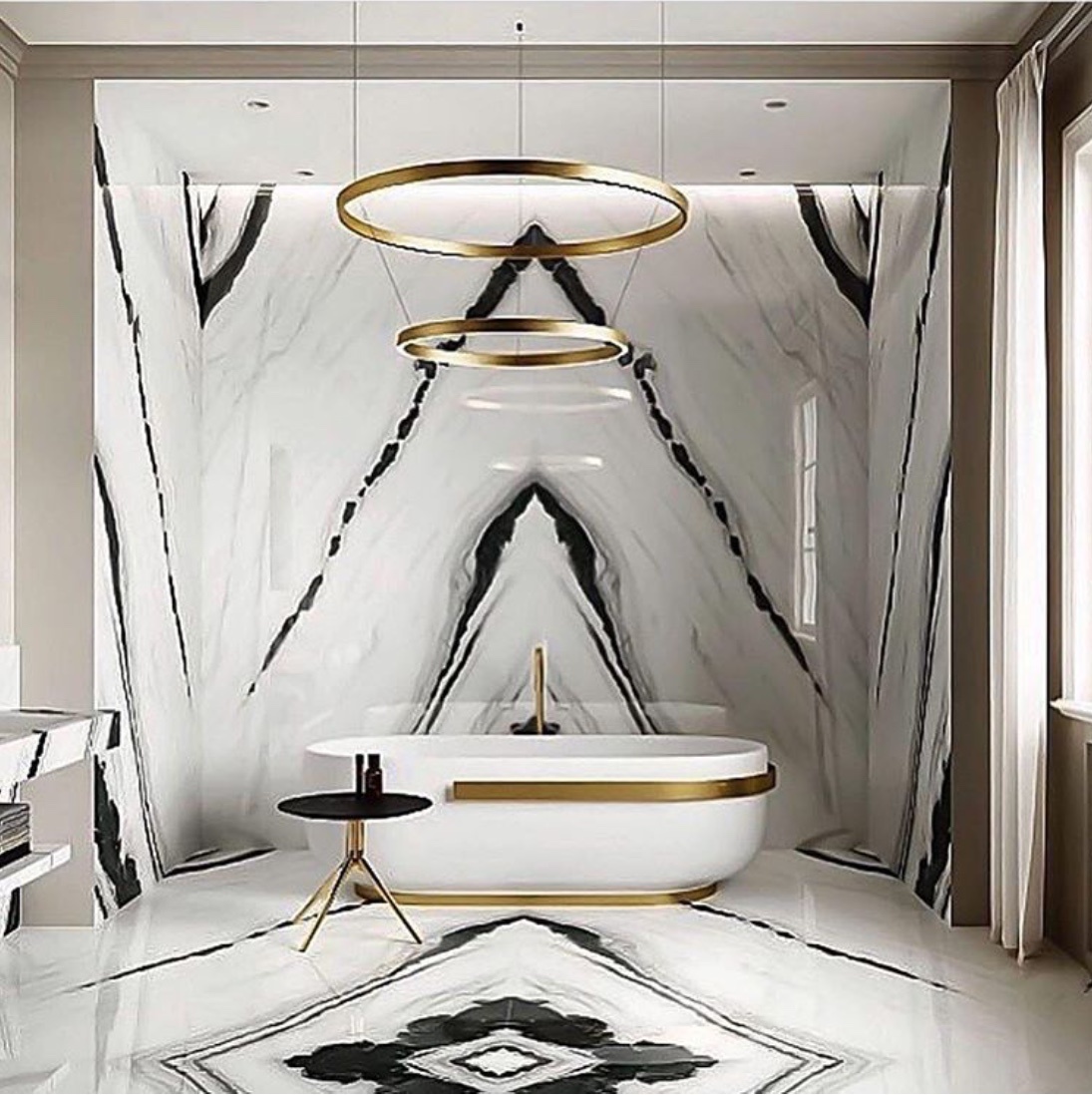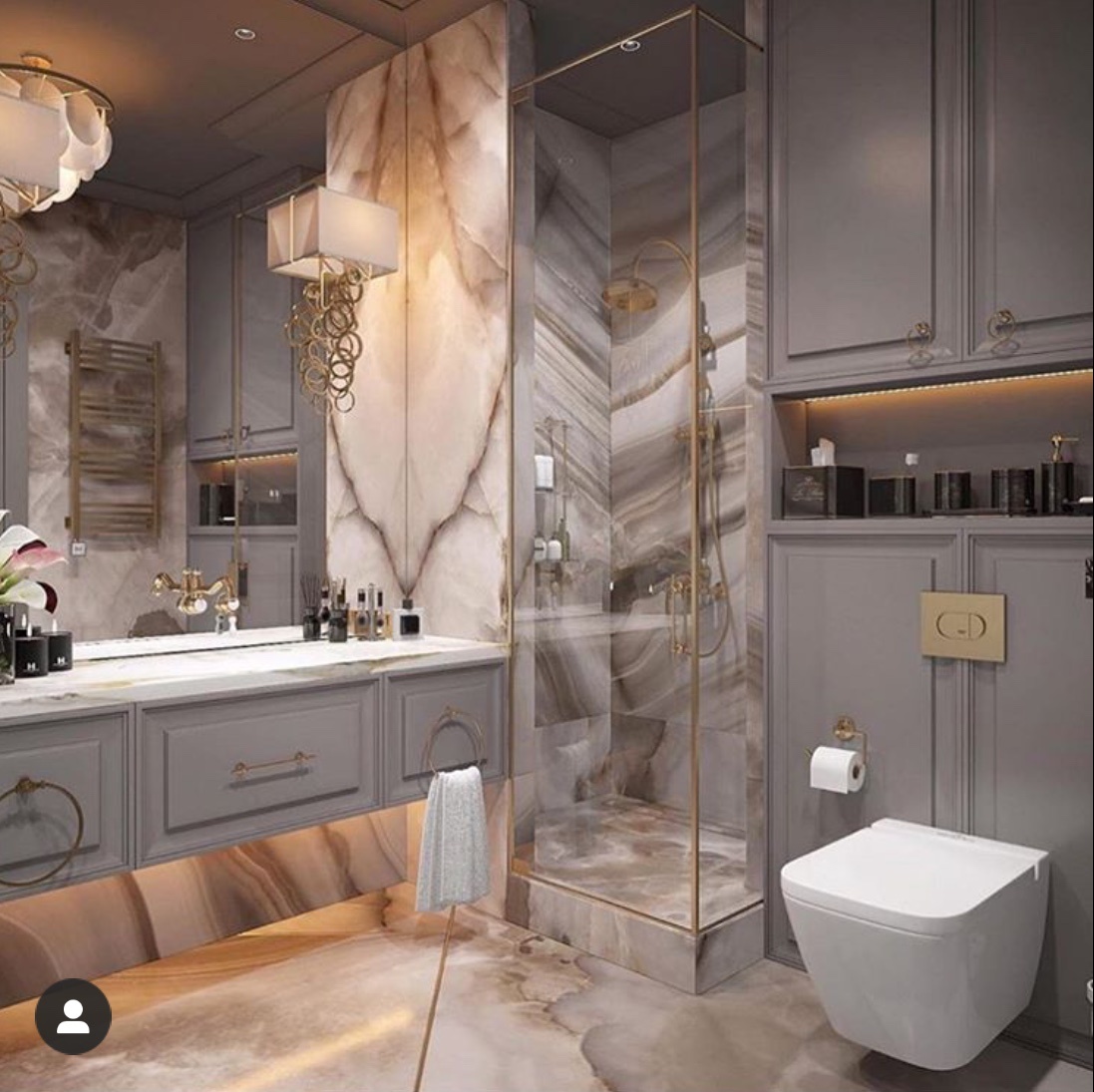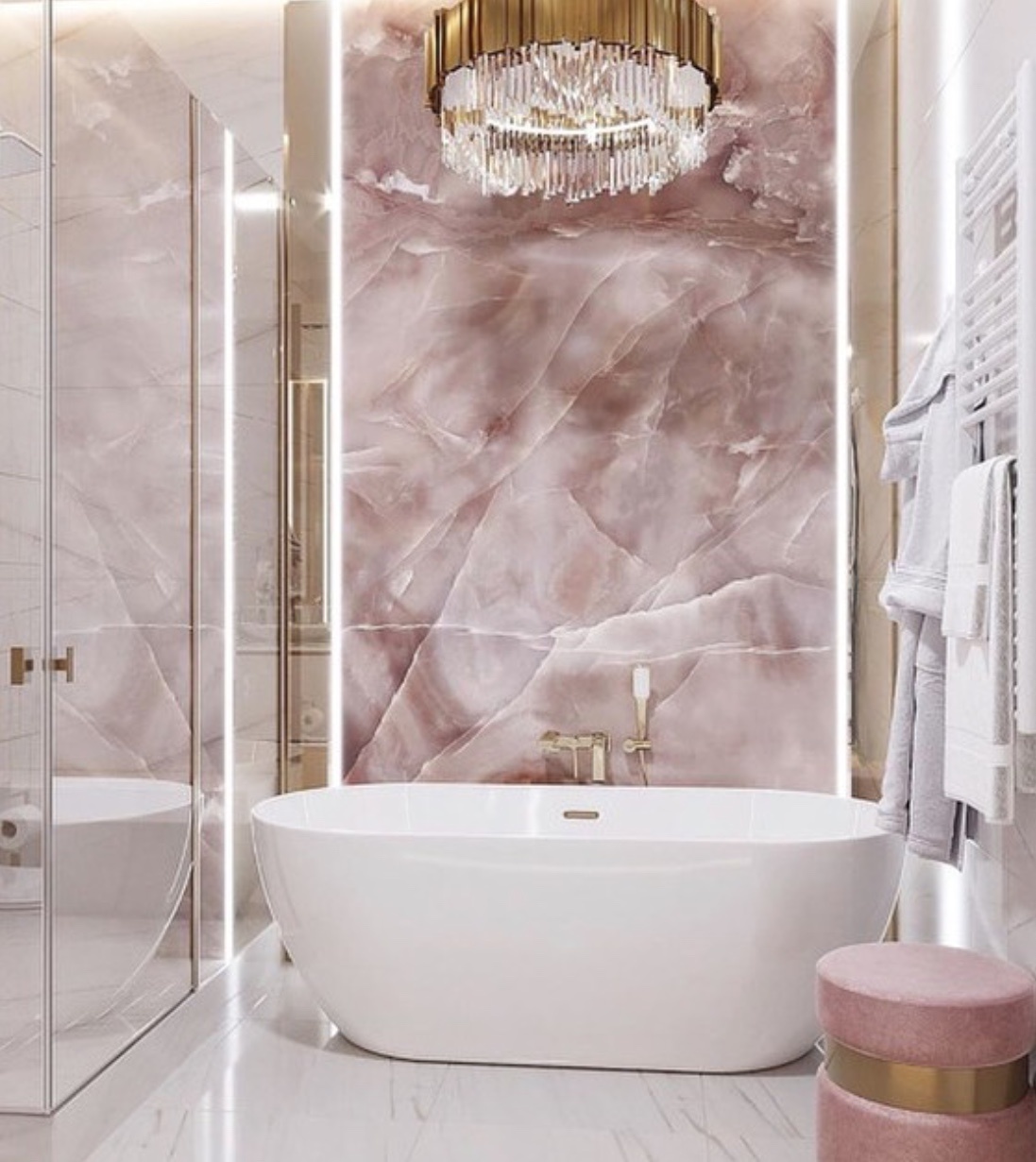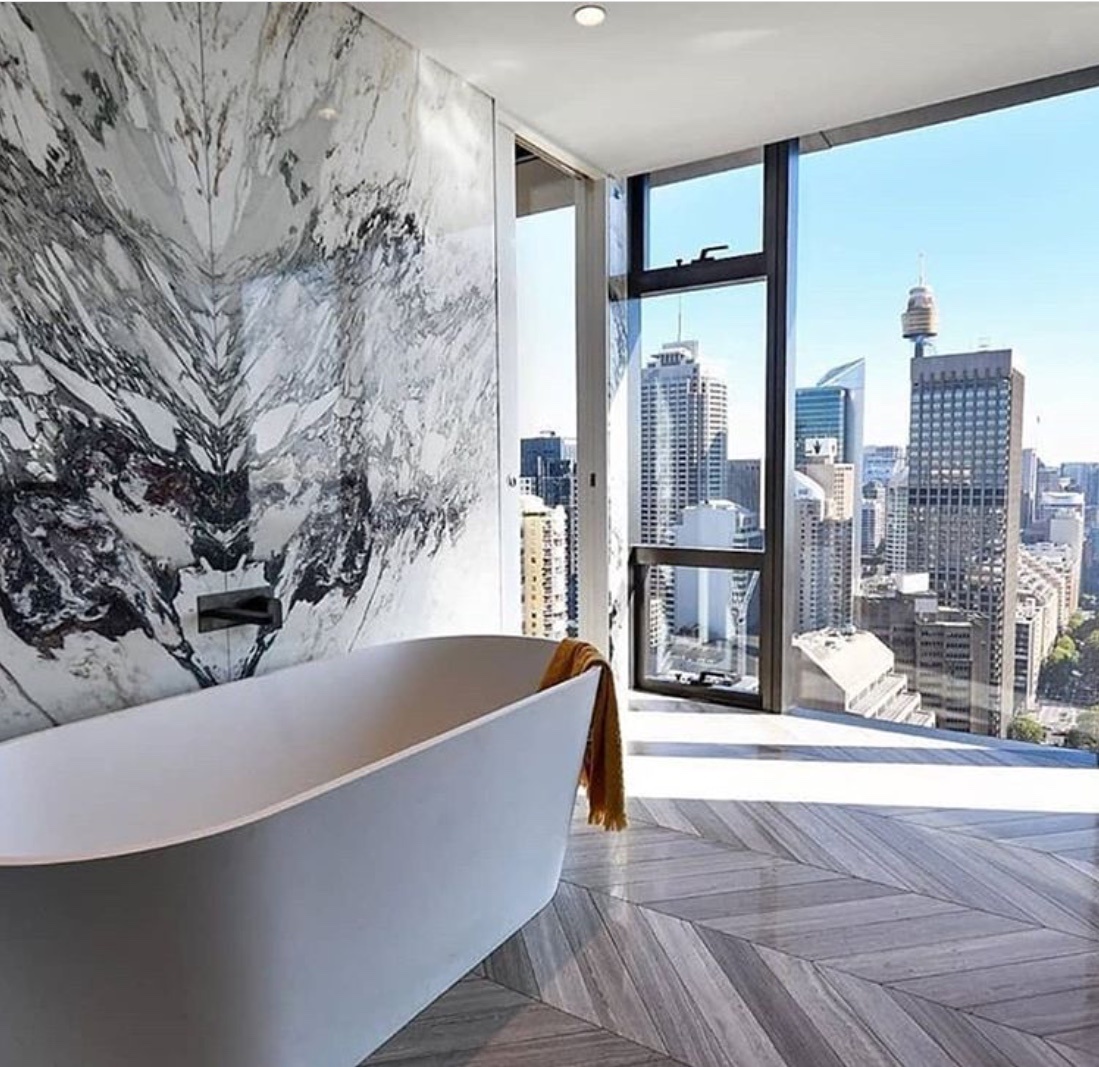 A beautiful rain forest brown marble bathroom element with rose gold bathroom accessories to match it.
This bathroom feature wall is in bookmatched wooden white onyx that gives it a luxurious marble look.
A beautiful marble bathroom with marble sinks and chic fixtures.
Create this beautiful artistic marble piece by bookmatching marble slabs using a mirror.
A dark scheme master bathroom with LED light strips to give it a sensual feel and look.
A gorgeous marble wall with matching marble sink.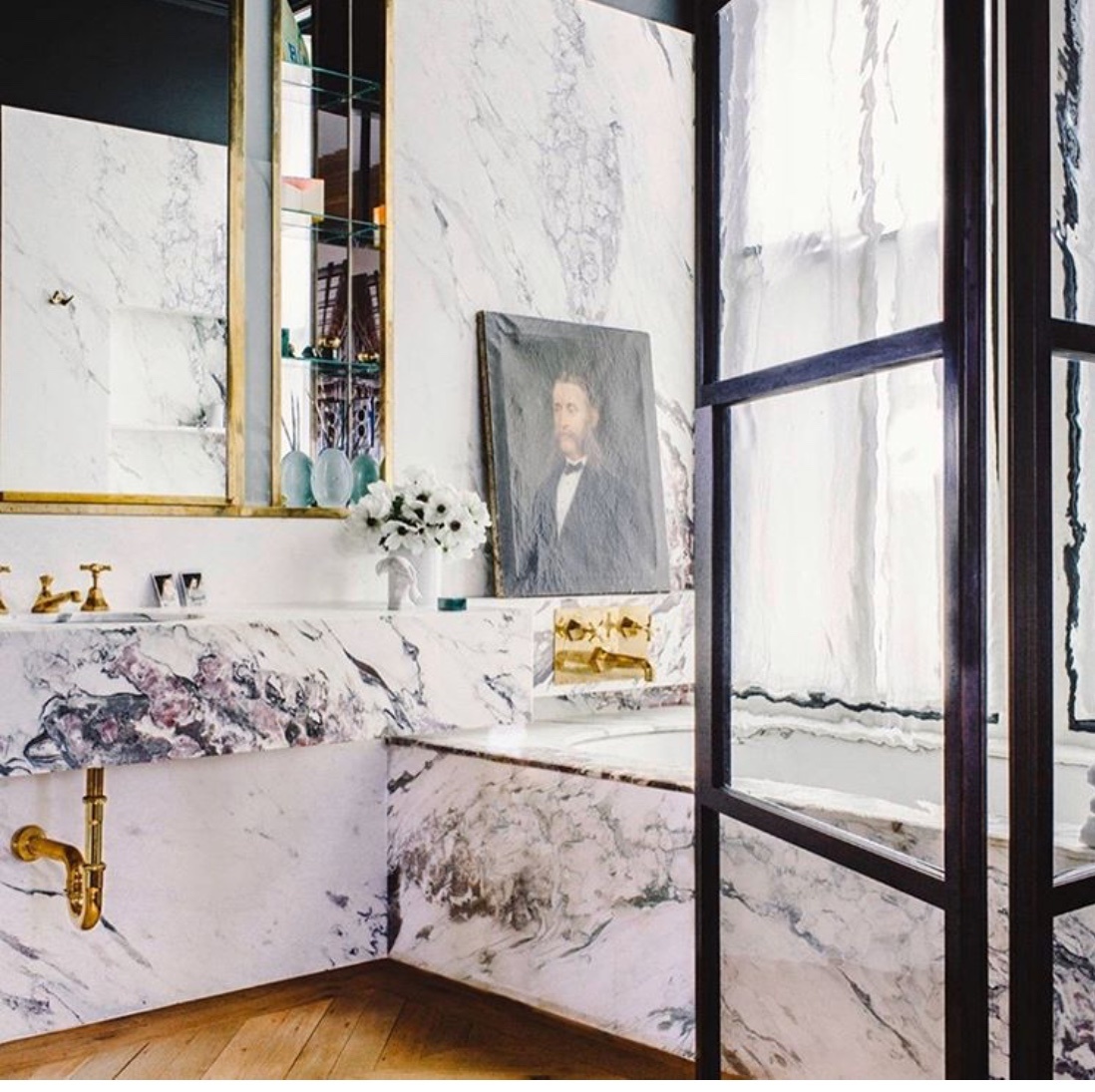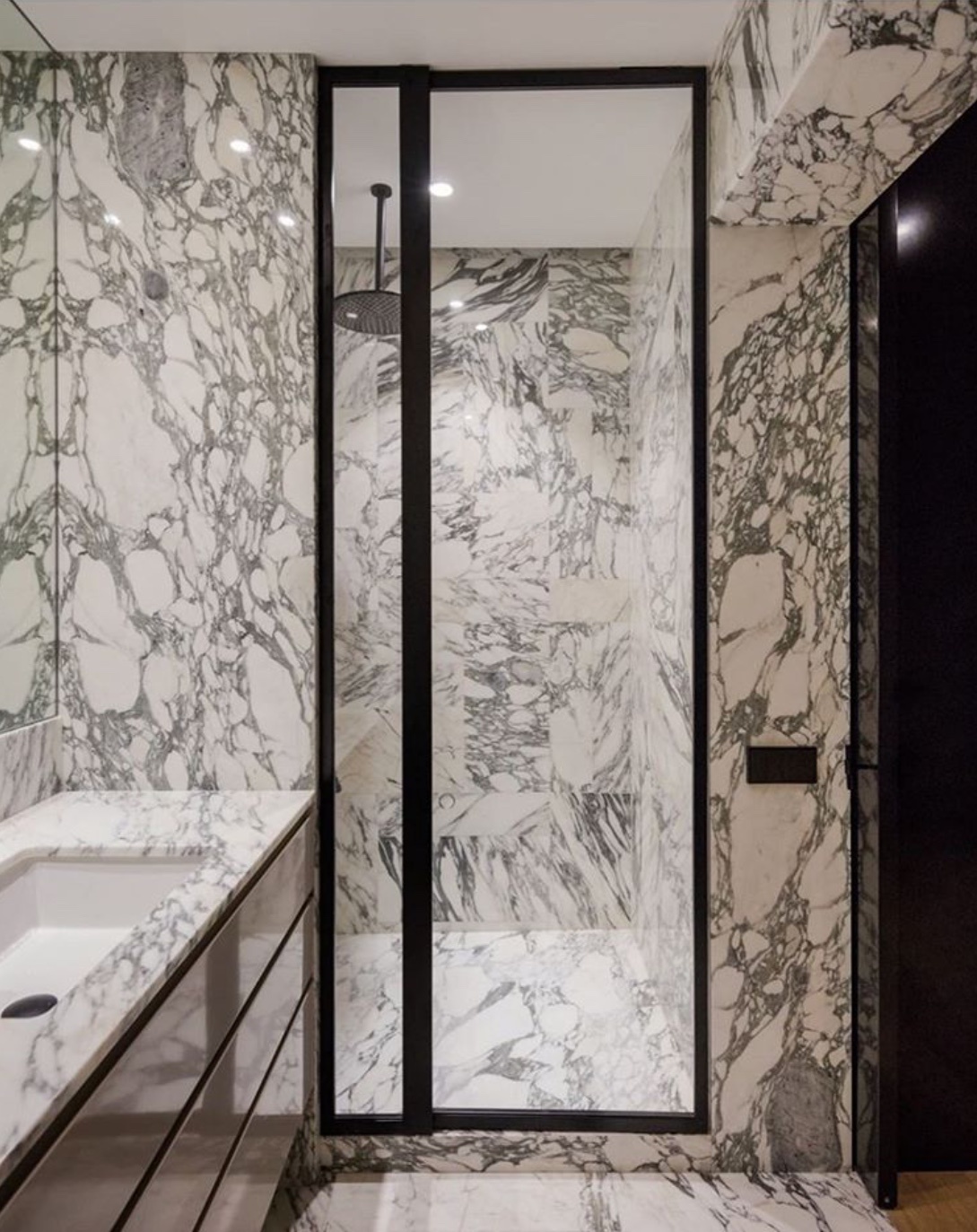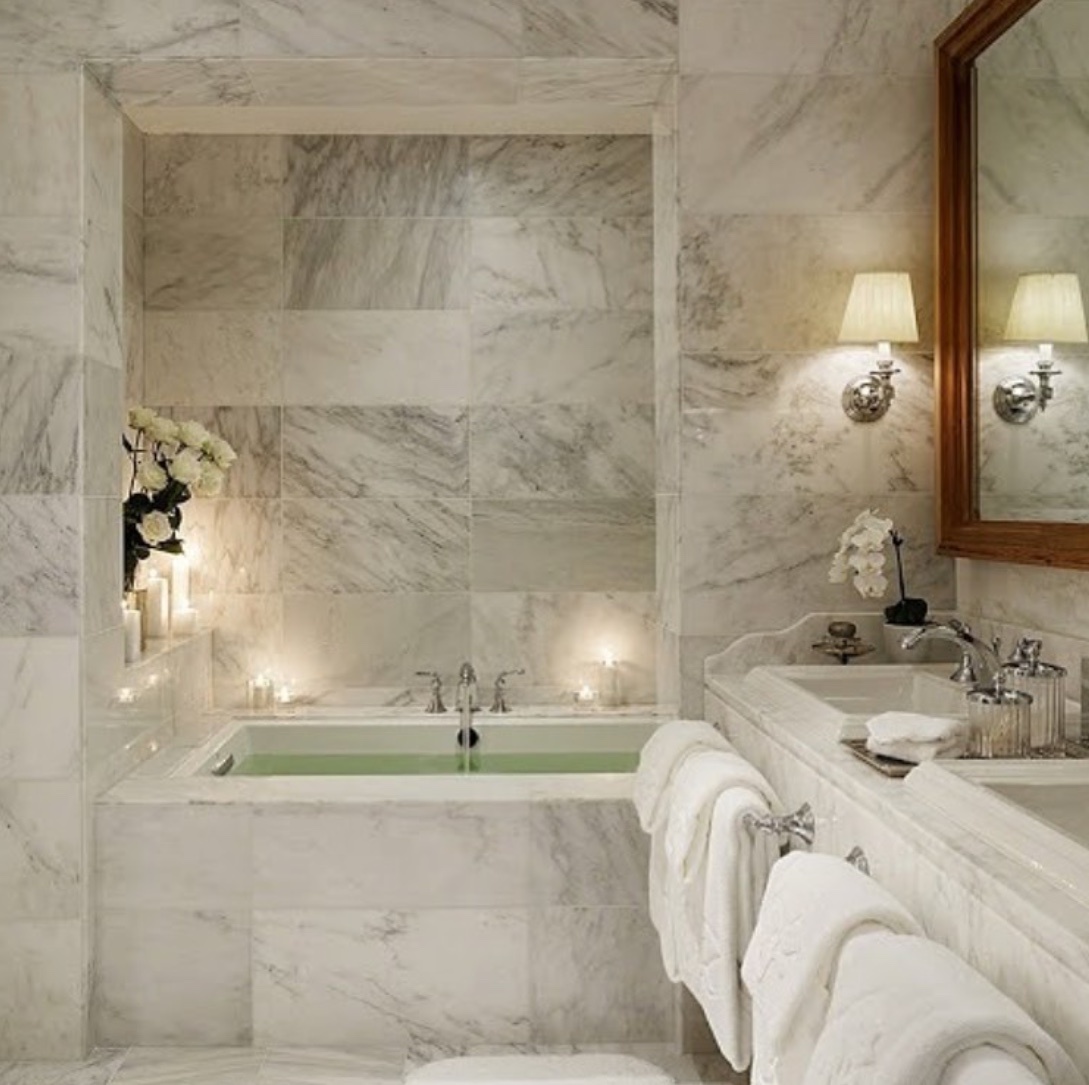 SEE ALSO:
30 LUXURY BATHROOM DECOR IDEAS
4 UPGRADES YOUR BATHROOM NEEDS TO BE ON TREND
14 STUNNING DESIGN IDEAS FOR SMALL BATHROOMS