Step out in style with the trendy and versatile Ankara kimono jacket. Originating from Nigeria, Ankara fabrics have taken the fashion world by storm with their bold and vibrant patterns.
The kimono jacket, on the other hand, has been a timeless fashion staple that adds elegance and an effortless edge to any outfit. Combining the best of both worlds, the Ankara kimono jacket is a must-have in every fashionista's wardrobe.
One of the reasons the Ankara kimono jacket has gained popularity is its versatility. It can be dressed up or down, depending on the occasion. For a casual daytime look, pair it with a plain t-shirt, jeans, and sandals.
The beautiful patterns of the Ankara fabric instantly elevate the simplest of outfits, transforming them into chic and fashionable ensembles. If you're looking to make a statement, opt for a more colorful and bold Ankara print.
For a more formal or evening look, the Ankara kimono jacket can be worn over a little black dress or paired with tailored pants and a silk blouse. The jacket adds a touch of elegance and uniqueness to an otherwise conventional outfit. With its loose and flowy silhouette, it flatters all body types and provides comfort without sacrificing style.
What sets the Ankara kimono jacket apart from other jackets is the rich cultural heritage it represents. Ankara fabrics, also known as African wax prints, are often associated with traditional African attire.
By wearing an Ankara kimono jacket, you're not just showcasing your fashion sense but also paying homage to the vibrant African culture. Each Ankara fabric tells a story through its unique pattern and colors, adding depth and character to your outfit.
The Ankara kimono jacket is not just a fashion statement but also a sustainable choice. Many Ankara fabrics are made using 100% cotton, which is a natural and biodegradable material. By investing in a piece of clothing like the Ankara kimono jacket, you're contributing to a more sustainable and eco-friendly fashion industry.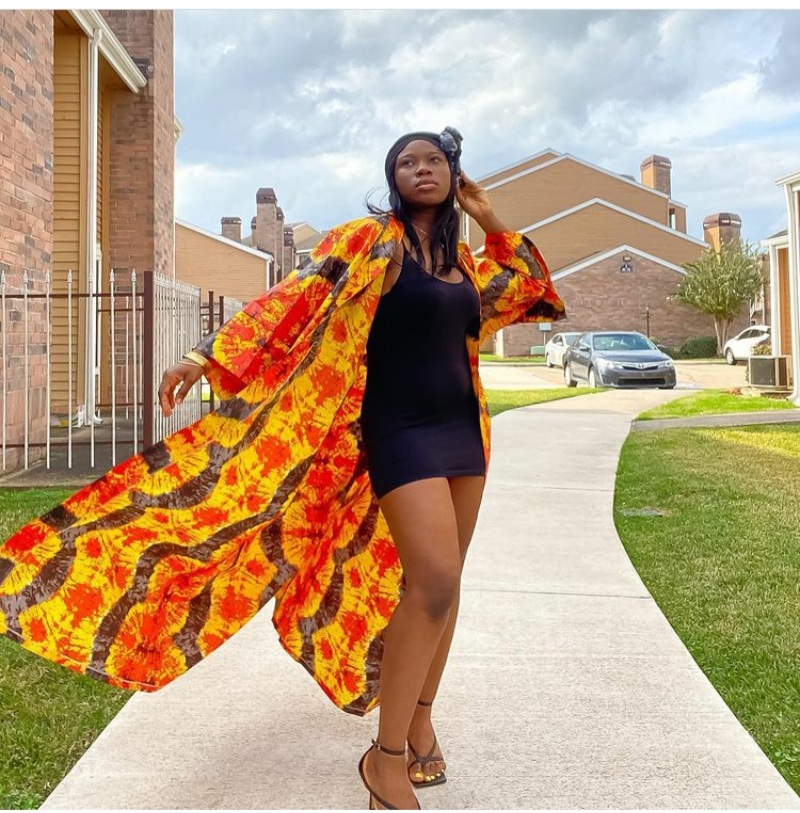 To maintain the longevity of your Ankara kimono jacket, it's important to care for it properly. Handwashing or using a delicate cycle on your washing machine will help preserve the vibrant colors and prevent any damage to the fabric. Hang-drying is the best option as it prevents stretching or shrinking. Additionally, storing it in a cool, dry place away from direct sunlight will ensure its longevity.
In conclusion, the Ankara kimono jacket is a fashion must-have that combines style, versatility, and cultural significance. Its unique patterns and vibrant colors instantly elevate any outfit, making it suitable for both casual and formal occasions.
By wearing an Ankara kimono jacket, not only are you showcasing your fashion sense but also celebrating diversity and paying homage to African culture. So, why not add this trendy and sustainable piece to your wardrobe?
Long sleeve Ankara kimono Jackets
This Ankara kimono jacket has a long sleeve and is also a fitted jacket. This kimono jacket is for sexy slim ladies. It will fit you just the way you love it. It really looks good on slim ladies and also makes them beautiful and sexy. You can also wear this fitted kimono jacket with jeans or a sexy straight dress to show people how sexy and beautiful you are.
Ankara kimono maxi jackets
This is for the ones who love stylish, long, and beautiful Ankara kimono jackets. For a fashionable woman, you can either wear it with jeans and heels or you can wear it with short-fitted trousers that go with your kimono jacket and with beautiful sneakers.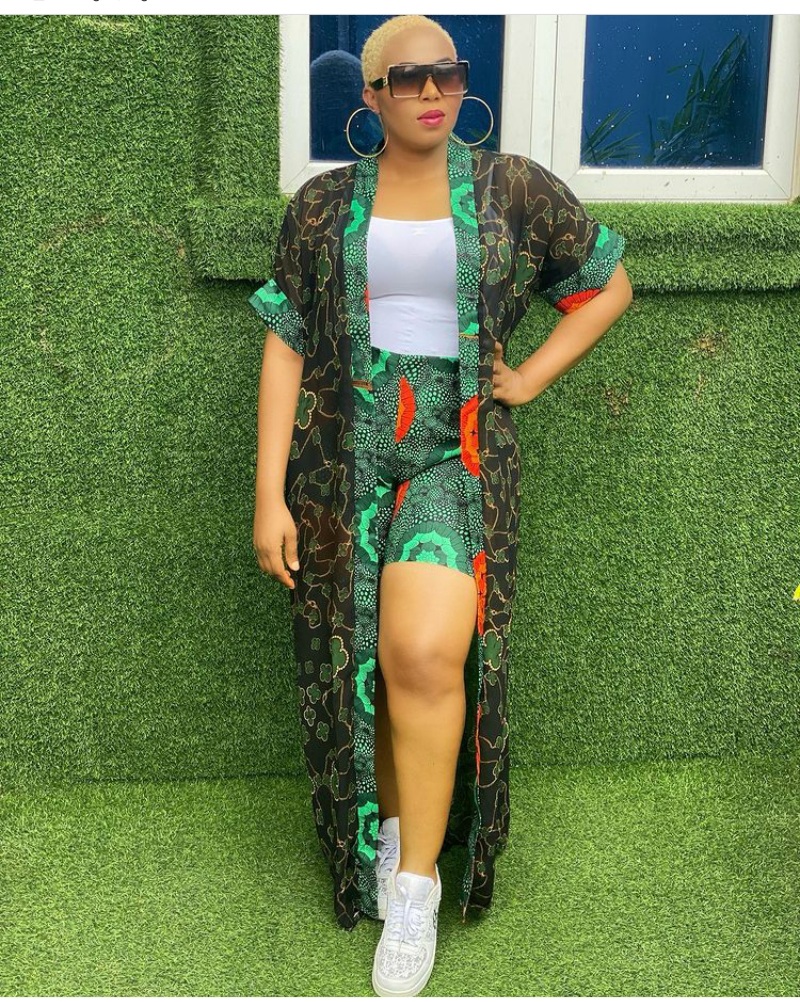 Short Ankara kimono jackets
Related Posts