Galentine's day is a day for girl pals to celebrate each other. It is celebrated on 13th February of every year.
Galentine's day originated from an episode in an american comedy TV show called Parks and Recreations.
But now it is celebrated by women all around the world, as a day to celebrate female friendship.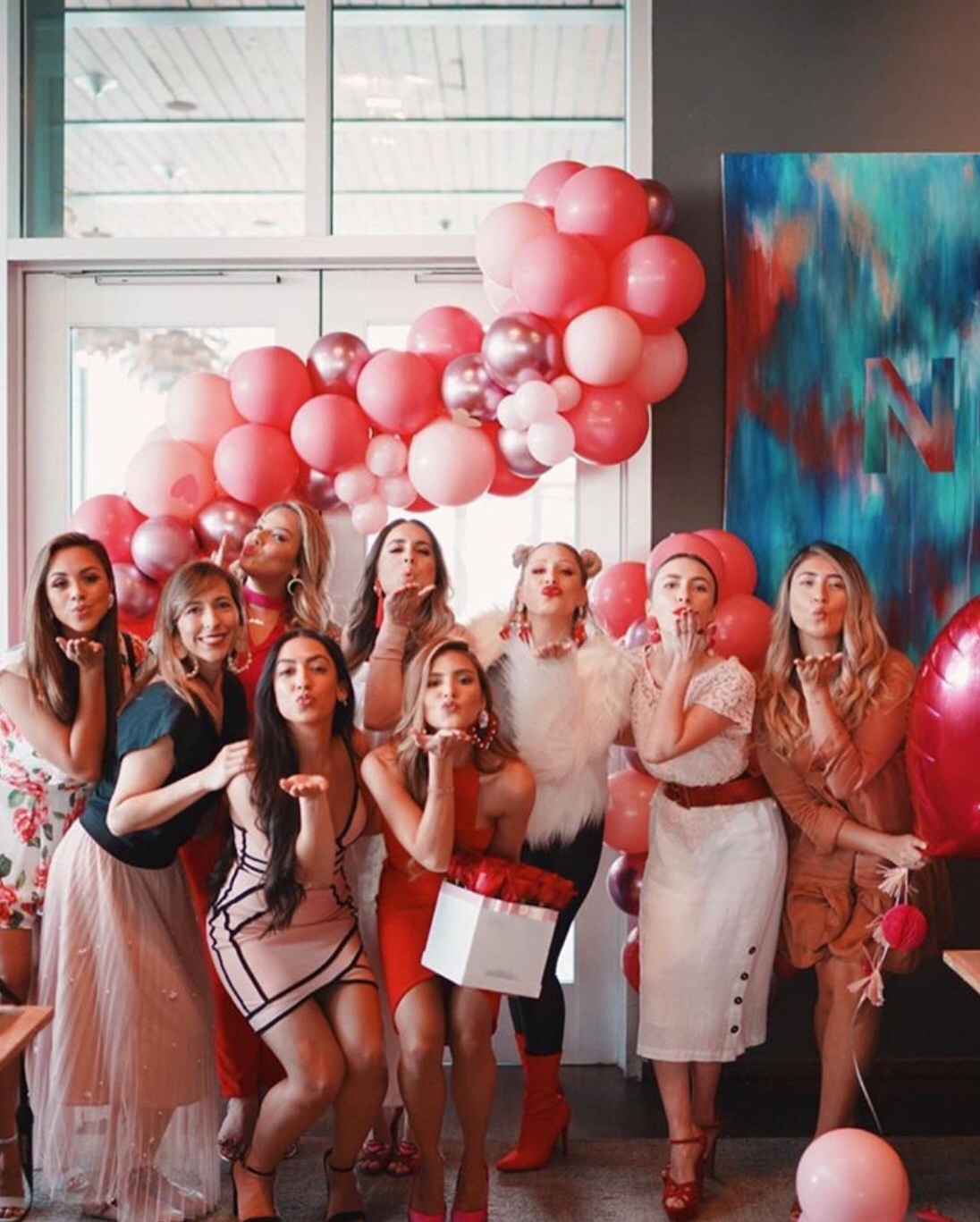 On this day, girl friends come together to throw a party or go out for a girls night out. With the busy schedule of everyone all year, galentine's day gives women a day to make time for themselves and their friends, to have fun and to celebrate.
If you are looking to throw a galentine's day party this year, then in this article, we will walk you through the steps in creating a remarkable galentine's day party.
Galentine's day party ideas
1. Send out invitations
Just as any party, you have to send out invitations to your girl friends to notify them about the upcoming galentine's day party. To make it even more elegant, send out galentine's party invitations cards, instead of just inviting them by mouth or with a text message.
2. Party decorations
If there's going to be a party, then your home has to look like a party. So decorate your home for galentine's day party. You can decorate with some balloons and garlands. Choose a colour scheme for the galentine's party and decorate with those colours.
3. Music
Since it can't be a party if there's no music, put together a playlist with songs that you and your friends enjoy. Especially songs about friends and celebrating friendship and women.
4. Bake desserts
Calories don't count when it's a party. lol..But seriously, it's galentine's day bake some sweet desserts for you and your friends to enjoy. Throw in some chocolates and have fun, because again, calories don't count when there's a party. lol
5. Make some refreshing cocktails
It's galentine's day, make some sweet and refreshing cocktails for you and your friends to sip on.
6. Table setting
If you are going to enjoy a meal together at the party, then set the table with some beautiful tablescapes like these ones below.
7. Photo booth
To make your party even more awesome, set a photo booth at the corner and get some beautiful backdrops and photo booth props to make photo time even more fun for you and your girlfriends.
8. Galentine's day party pinata
Fill this heart pinata with some candies and chocolates and have fun taking turns with your friends hitting it with a stick.
9. Party favors
At the end of the night, give your friends something to take home as party favors. This can include nail polish, mini lipstick set, customized wristbands, bath bombs or sweet scented candles.
SEE ALSO:
8 THINGS YOU CAN PERSONALISE FOR AN AWESOME PARTY
HOW TO SETUP YOUR GARDEN FOR SUMMER PARTIES