It's important to wear the right outfit when you are out on the golf course for participating in any tournament, practicing, or just for fun.
If you are playing golf regularly, you need to be stylish and elegant. Plenty of golf outfits are available in the market today but you must choose golf apparel that is fashionable as well as functional.
The fabrics of tees, jackets, zips, and trousers should be breathable and flexible.
During the game, no one has the time or mind to pay attention to the dress but different postures are taken, some of which stretch the apparel to the maximum possible extent.
So, choose outfits that are stylish and workable. The outfit should not keep you easy but the pictures taken throughout the tournament should reflect your elegant dress sense.
Here have a look at the best stylish golf outfits for women that are going to be trendy in 2021: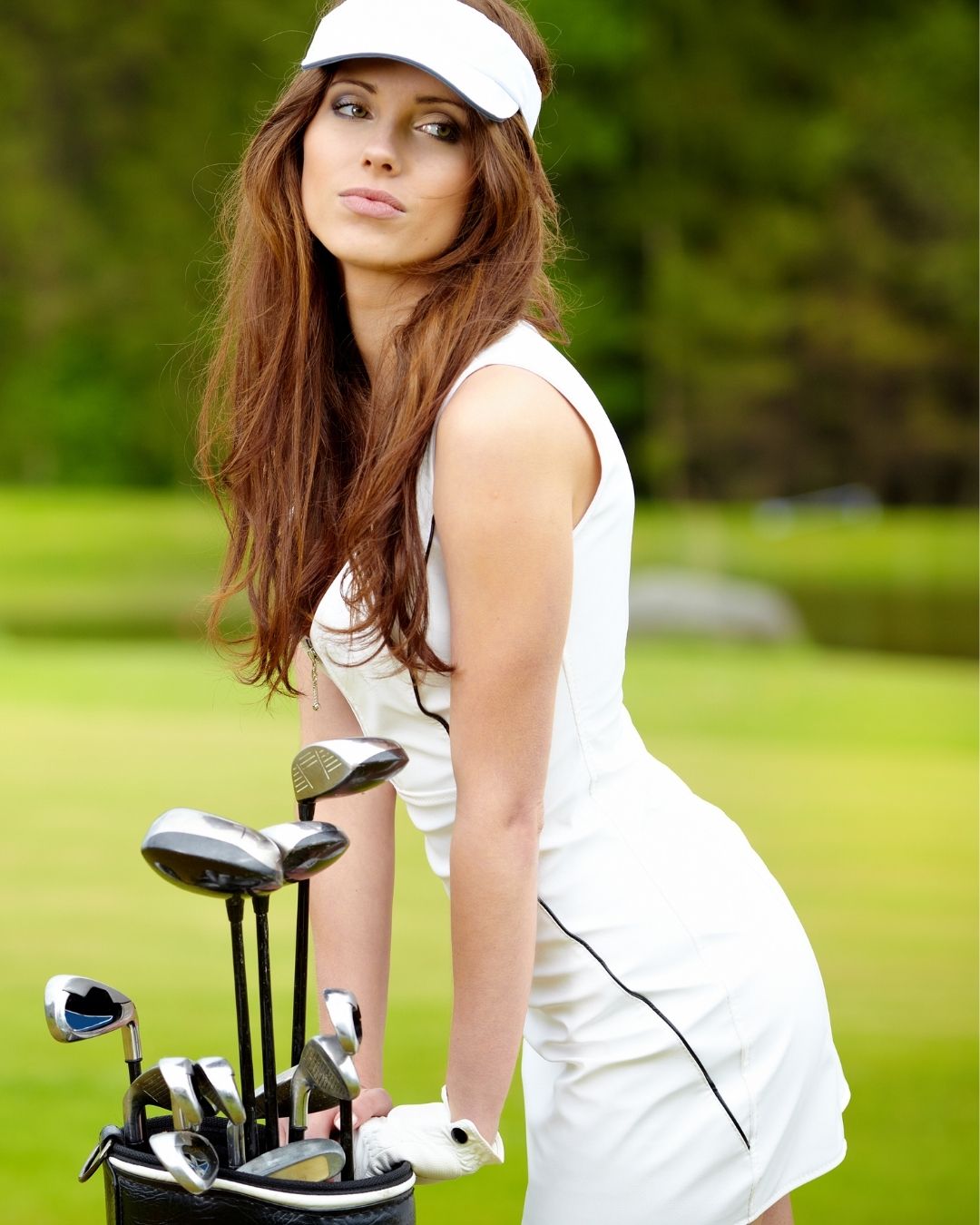 Best stylish golf outfits for women in 2021
Ladies sleeveless ProDry Polo golf shirts
Sleeveless polo shirts in different colors look elegant and stylish. Hi-tech performance ProDry polos are designed to keep you dry no matter how long you are on the ground.
ProDry ensures that you never feel uneasy due to sweat or high temperature. Top-quality polos are wrinkle-free and easy to care for.
The sleeveless design ensures full movement of the hands. These ladies' polos are available with traditional button pockets.
Ladies printed women solar XP with cutaway collar
Printed tops are the newest addition to the women's golf dresses section. These pieces look great and stylish. The printed tops paired with the right type of sports trousers can add extra momentum to your style sense.
The cutaway collar keeps you easy and makes the outfit highly functional. High-tech solar XP is designed for complete dryness on the ground.
Designed exclusively for female golfers this full sleeve attire with different kinds of prints in the main body except the sleeves is going to be highly trendy among women golfers.
Short sleeve collarless golf polo shirts for women
Breathable, stretchable, lightweight, and scientifically designed for sportswomen makes your movements absolutely easy. Made from high-quality polyester material for extra life. It looks stylish from every angle.
Related Posts
Women's Pull-on golf pant
Highlighting an easy pull-on waistband, these women's golf pants make it easy to be ready for golf quickly. These pants have multipurpose diversified colored designs that will match with almost all types of tees comfortably.
Having the best wicking technology absorbs sweat away from your skin instantly. It keeps you cool and dry throughout the day even when it's a sweltering summer.
A good amount of elasticity in the material lets you move spontaneously. An adjustable tee with pull-on golf pants makes a stylish look. This premium quality pant is going to be trendy in 2021.
Women's stretch lightweight slim fit casual athletic Tall Pants
This is another trending sportswear for women. It stretches both lengthwise and crosswise offering maximum comfort to the user.
Its moisture-wicking feature pulls out very drop of sweat effectively. It means complete relief from sweat as long as you play. The most interesting part of this sportswear is UPF50 UV protective technology with which you look equally energetic all through.
It is designed with metal zipper fly and back pockets on both sides with button closure. It looks casual yet attractive – an exclusive outfit for female golfers.
It is always important to wear the right attire whenever you are on the golf court. Stylish and comfortable golf apparel keeps your confidence high. Everyone on the ground will watch your performance for sure.