Online shopping is becoming more and more popular each year. In a recent Pew Research Center survey, roughly eight in ten American consumers have made at least one purchase online. That number is only going to grow in the years to come.
While online shopping can be convenient and fun, you can do a few things to ensure you get the most out of your online shopping experience.
Pro Tip: Make sure to have a steady internet connection like Spectrum so that you do not have to keep adding items to your cart because the internet disconnected in the middle. That can get pretty frustrating.
Here are some tips for shopping online like a pro: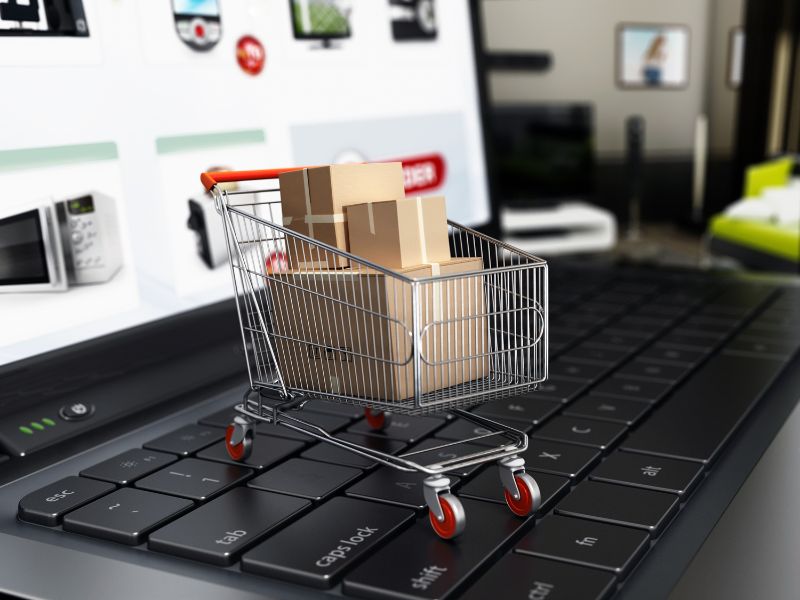 4 online shopping tips to note
Know your return policy before you buy
Sometimes, no matter how much you love a purchase, it just doesn't work out. Maybe it doesn't fit right, or the color isn't quite what you expected. So, make sure you know the return policy of the store or site you're buying from before you make your purchase. If you're unhappy with your purchase, you can return it without trouble.
As a general rule, you should be able to return an item if you don't like it within 30 days of receiving it. But, keep in mind that some stores may have different return policies, so it's always best to check before you buy. In doing so, you can avoid any unwelcome surprises down the road.
When you know how and where to return an item, you can shop confidently, knowing that you can always change your mind after the fact. It's one of the significant advantages of shopping online.
Pay attention to shipping details
Online shopping is all about convenience. Many people love the fact that they can have their purchases delivered right to their doorstep. But in some cases, that convenience comes with a price tag. Shipping costs can add up, and you might even have to pay extra to receive your purchase by a specific date.
To avoid any unexpected shipping issues, pay attention to the shipping details of the store or site you're buying from. Most stores will list their shipping policies on their website, so you can easily find the information you need. You can avoid any unpleasant surprises in receiving your purchase by taking a few minutes to read the shipping details.
Many online shoppers prefer to arrange delivery with their preferred shipping provider. This way, they can take advantage of discounted shipping rates and fast courier delivery. If you shop online frequently, this option could be an excellent choice. You can talk to the store's customer service provider about the best way to arrange delivery for your online purchases.
When you're in control of the shipping, you can be sure that your purchase will arrive precisely when and how you want it to. Thus, you can shop confidently, knowing your purchase will be right on schedule.
Related Posts
Learn how to compare prices
With so many online stores to choose from, it can be tough to know if you're getting the best deal on a purchase. Luckily, there are a few ways to compare prices and ensure you get the best deal.
One way to compare prices is to use a price comparison site. These sites allow you to enter the item you're interested in and compare the prices of different stores. It can be a great way to find the best price on an item, especially if you're interested in buying from a specific store.
Another way to compare prices is to use a search engine. When you enter the item you're interested in, the search engine will show you a list of stores that sell the item and the prices. It can be a quick and easy way to find the best price.
You can also compare prices by visiting a store's website and checking their sale or clearance section. Many stores have particular areas where they offer discounted items. By comparing prices, you can be sure you're getting the best deal on your purchase.
Be a cautious consumer
As with anything, some people will try to take advantage of online shoppers. They might do this by selling fake or counterfeit items or overcharging shipping. According to Statista, 78.8% of consumers worldwide were preyed upon by online purchase frauds in 2020. So, it's more important than ever to be a cautious consumer.
You can do a few things to protect yourself from online fraud. Make sure you're buying from a reputable store or site. If you're unfamiliar with the store, research to ensure it's legitimate. You can also check reviews to see what other people say about their store experience.
Most importantly, make sure you're using a secure payment method. Doing so will help to protect your personal and financial information. You can use a credit card, PayPal, or another safe payment option to offer you peace of mind when shopping online. By taking these precautions, you can shop online with confidence.
Shopping online can be a great way to save time and money. But it's important to know what you're doing to get the best deals. Use the above tips to become an online shopping pro. Then, you can enjoy all the benefits of online shopping without hassles. This way, you can always be sure you're getting the best deals on your purchases.