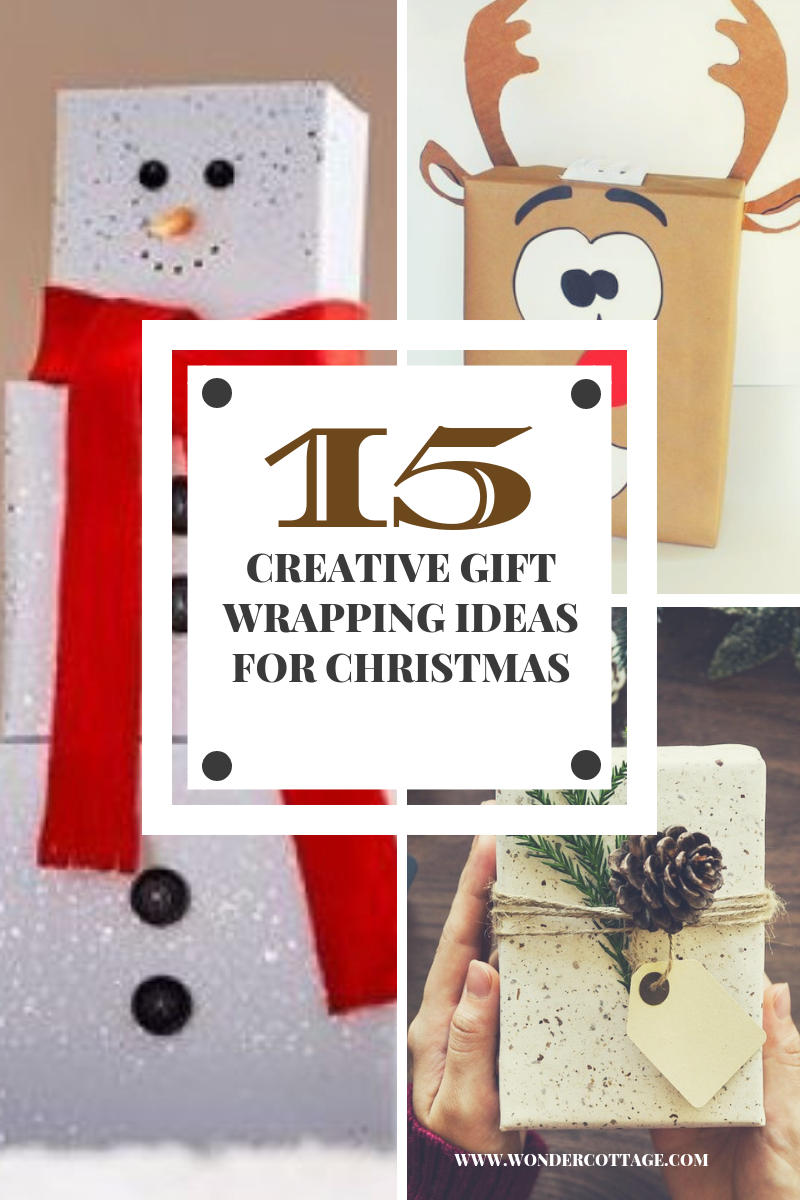 One beautiful thing about Christmas is that it is the season to give. And that includes giving to everyone. Giving to friends, family, loved ones, colleagues, the poor and needy, a neighbor, giving to all.
One thing that can be a bit of a hassle is trying to decide what gifts to get for each special person in your life. The trick is to figure out something they need or something you know they want and get that for them.
So now you've picked out a gift to give out this Christmas. The next thing to do is to wrap your gifts. You can just go ahead and buy the usual wrapping papers we use all year round to wrap your gifts.
But wouldn't it be so much better if you personalize the way you are wrapping your gifts this year? This will make your gift look unique and truly special.
Get creative with these simple and easy ways you can wrap your gifts that screams christmas.
Creative Christmas gift wrapping ideas
1. Brown paper with Christmas arts
Try wrapping with a brown paper and make some arts and crafts to design it. Like using a cardboard to make a christmas tree or a star.
2. Santa gift wrap
This is such a creative gift wrap that is santa inspired. Wrap your gift with a red paper. And use white and back papers to design santa's collar and belt. Sounds easy right? ho ho ho
3. Gingerbread gift wrap
This gift wrap uses gingerbread. Punch two holes in the gingerbread and pass the material through it to personalize your gift. *sniff sniff* Smells delicious
4. Snowman gift wrap
Isn't the snowman gift wrap cute? Below are two ways you can wrap your gifts like a snowman.
5. Nutshell gift wrap
This gift wrap has got to be the cutest thing ever. Instead of wrapping with paper or cloth, the gift is rather wrapped in a nut shell. lol This works if the gift isn't huge. Like some earrings or delicate necklace.
If the gift is bigger, it won't fit in this. But you can try using a coconut, that is much bigger. I like the way the inside of the nutshell is covered in glitter. Makes it so pretty.
6. Jingle bells, snowflakes and candy canes
You can also try wrapping your gifts and adding a star and some jingle bells. Or a cardboard cut into a snowflake and a candy cane. Just get creative with anything.
7. Star gift wrap
I like how the gifts are wrapped like stars. Try these. So unique.
8. Reindeer gift wrap
You can also try wrapping your gifts like a reindeer.
9. Christmas tree art
You can use cardboards to design a christmas tree
10. Jingle bells and ribbons
This looks simple but elegant. Wrap your gift with a wrapping paper and after that add some ribbons and jingle bells.

ALSO: 


FUN CHRISTMAS TRADITIONS YOU CAN START THIS YEAR


HOME DECOR IDEAS FOR CHRISTMAS