Feed-in braids styles are all the rage these days. Every lady's glow begins with her hair, as the saying goes. The way your hair looks contributes to your overall attractiveness. As a result, special attention to the hair is required. One may choose to braid her hair in order to protect it.
The feed-in braids are the best braid to put one's hair into. It's one of those braids that enhances not only the beauty of your hair but also the beauty of your face. Feed-in braids protect your hair while also enhancing your appearance. It can be braided in a variety of ways. As a result, there are numerous options to pick from.
Feed-in braids are appropriate for any event and will make you feel good about yourself. It's one of the most relaxed braids you'll ever see. It also aids in the rapid growth of your hair.
feed-in braids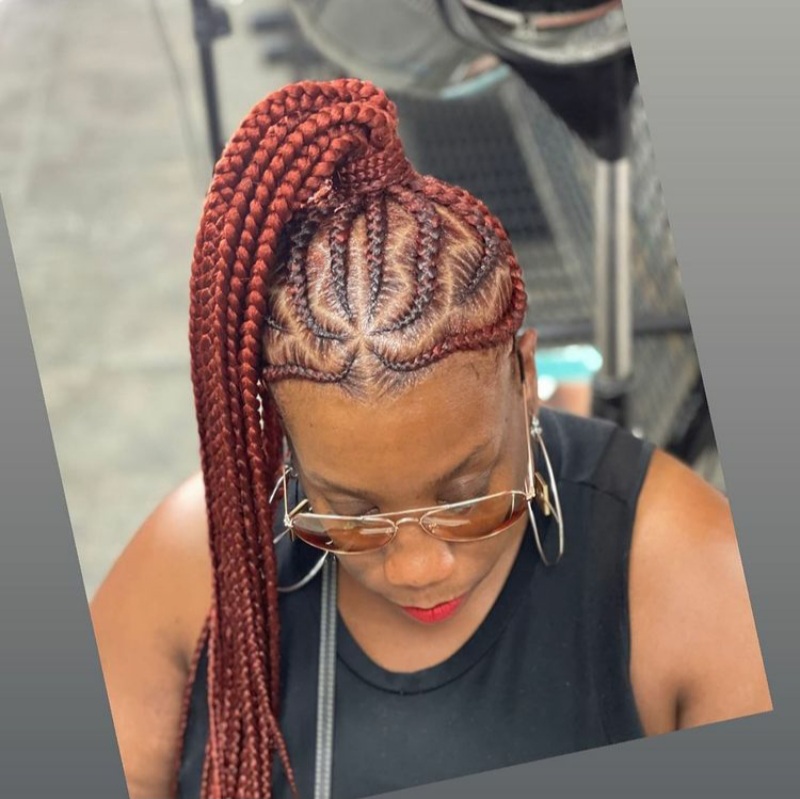 Related Posts