Sound systems are actually quite expensive, making them a heavy investment. It is important to check different models and systems before you buy one so that you get your money's worth. The speakers that are a part of your sound system are the ones that actually determine the overall quality of your sound system.
There is no guarantee that you will get the best sound by just buying the best speakers. There are a lot of factors that matter when you go shopping for stereo speakers. We have curated a list of things to consider so that you get the perfect speakers.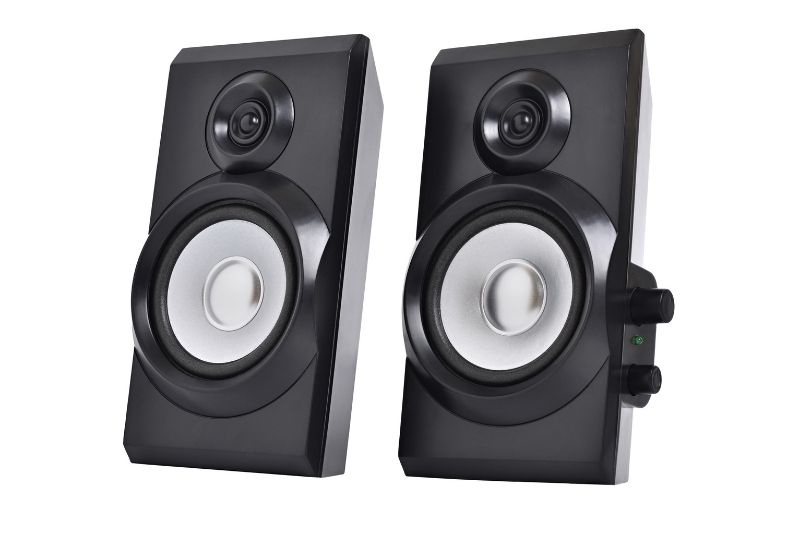 Factors to consider when buying stereo speakers
The sound quality
Everyone has different tastes for the kind of sound that they like. What may be amazing for some, might be average for others. There is no 'best speaker' out there that appeals to everyone out there. It is important to listen to quite a few models before making your decision about which speakers to buy.
You should use music that you are quite familiar with so that you can figure out the difference in the sound easily. You can bring your favorite music to the store on a flash drive or a CD. make sure that the sound is balanced, good for a long period of time, and sounds natural to your ears.
Related Posts
The types of speakers
If you thought that there are only one or two kinds of speakers out there, you are gravely mistaken. There are a lot of options out there, including things such as subwoofers, soundbars, portable, floor-standing, satellite, and even bookshelf speakers.
There are options available for in-wall, or even wall-mountable speakers. They can be wireless, wired, or even both. You should focus on your needs and personal preference while choosing the kind of speakers you want for your home sound system since they will be used by you. Usually, the best overall sound is given by floor-standing speakers. But they also take up a lot of floor space.
Match them with the right components
You should match your speakers with a receiver or an amplifier that can help give them the right amount of power. Usually, any speaker manufacturer always mentions the right range of amplifier power that would be needed to power up each speaker.
These recommendations are quite important since performance deteriorates quite a lot if they do not have an ample amount of power. If you have a surround sound or a multi-channel setup, try to get the same company's speakers since this will give better performance.
Optimize your system for the best output
It might be confusing and irritating, but it is important to take out a lot of time to set up your speakers once you get home from the shop. If you want the best output offered by your speakers, take your sweet time to install and connect them correctly. Also, check out the different placements which would give you the best result.
Speakers are quite a huge investment, which is why it is important to do your research. Use this list to help you get the best sound system for your home.