Create some lovely valentine decor pieces which you can either use as a present for your loved ones or to decorate your home.
We've shared some easy diy valentine decor pieces. Hope you find one that suits your preference.
DIY Hanging Heart Tassels
Make this hanging heart tassels with some cardboard and yarn. Hanging heart tassels are very attractive and can be used to decorate your home. You can hang it on the walls or corners of your room.
---
Valentine's Day Heart Wreath
Make this beautiful heart wreath for your front door using a foam and paper.
---
Love Wood Blocks
You can easily make this love wood blocks with wood and glitter paper. This love blocks can be used to decorate your room and can even be given to your loved ones as a gift.
---
Ginger snap craft
Ginger snap crafts are easily made with love blocks and painted lettering. They are very beautiful and can be wrapped as present for your loved ones.
---
Valentine gnomes
Aren't these valentine gnomes cute? Easily make your own valentine gnomes with dollar tree and Styrofoam cone.
---
Candy heart valentine bouquet
They are sweet candies in a glass decorated with some flowers. This has to be the easiest diy valentine decor piece. Put some candies in a glass and add some flowers on top. Tie the glass with a bow to make it extra cute and stylish.
---
Easy valentine's day pom pom wreath
Pom poms are so fun. Make this pom pom wreath with some yarn.
---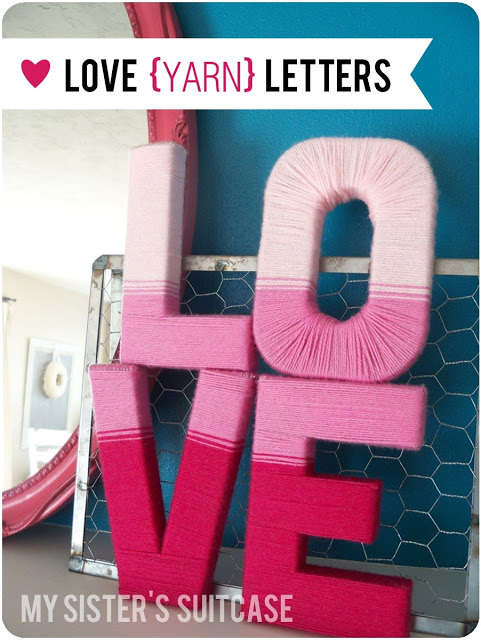 Love Yarn letters
Make this love yarn letters with some cardboard wrapped in yarn. Carve your letters from the cardboard and wrap them in yarn. Sounds fun right?
---
Valentine heart jar
Decorate your home with these beautiful valentine heart jars. To do this, paint a mason jar in the colours you want and fill the jar with some beautiful flowers.
SEE ALSO:
CUTE DIY VALENTINE CRAFTS TO MAKE
16 BEAUTIFUL DREAMCATCHERS YOU CAN DIY
18 CREATIVE WINE CORK CRAFTS YOU CAN DIY