If you have limited space in your home, or a small dining room you might think there's nothing you can do to make it right but don't give up just yet, there are so many different furniture options that will make your small dining room practical and stylish too.
Best furniture for small dining rooms
Some furniture you can use for small dining rooms include;
Foldable tables, which can be tucked away when not in use.
Extended tables which can be extended when you have to host a lot of people.
Dining benches that can take more than one person and can also fit under the table to save space when not in use.
And dining tables with tuck under chairs or ottoman.
Even if you don't have a separate dining room in your home, this dining furniture can be used at a small side of your kitchen, or a corner of the home with a little space.
If you have little space by the window, then you can set up your small dining room by the window.
Dining tables with tuck under chairs
We've rounded up some dining tables with tuck under chairs that will make a stylish choice for your small dining room.
When not in use, you can simply tuck the chairs under the dining table to save space.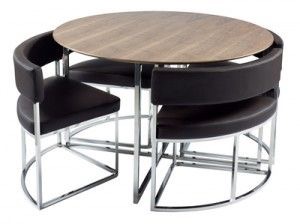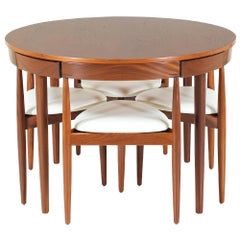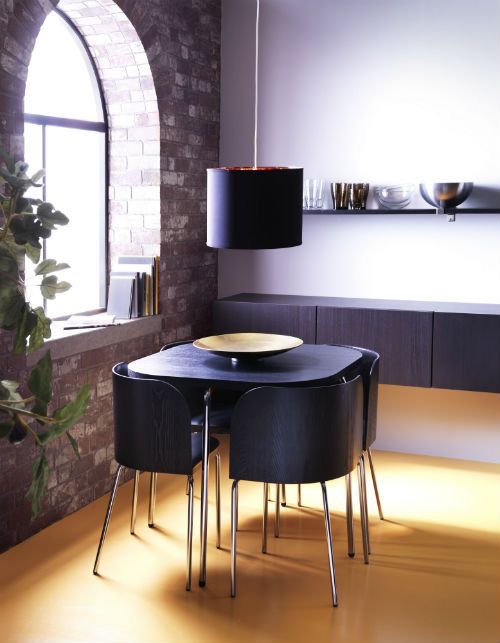 SEE ALSO:
20+ BEAUTIFUL DINING ROOM DECOR
30 LUXURY DINING ROOM IDEAS TO INSPIRE YOUR NEXT PROJECT