If you have limited space in your home, or a small dining room you might think there's nothing you can do to make it right but don't give up just yet, there are so many different furniture options that will make your small dining room practical and stylish too.
When it comes to decorating small dining rooms, maximizing space becomes the ultimate goal. The challenge lies in finding furniture pieces that are not only functional but also visually appealing and space-saving. Fortunately, there are several options available that can help you achieve your desired look without compromising on comfort or style. In this blog post, we will explore some furniture options that are perfect for small dining rooms.
Best furniture for small dining rooms
Some furniture you can use for small dining rooms include;
Foldable tables, which can be tucked away when not in use.
Extended tables which can be extended when you have to host a lot of people.
Dining benches that can take more than one person and can also fit under the table to save space when not in use.
And dining tables with tuck under chairs or ottoman.
Even if you don't have a separate dining room in your home, this dining furniture can be used at a small side of your kitchen, or a corner of the home with a little space.
If you have little space by the window, then you can set up your small dining room by the window.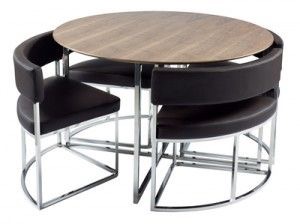 Dining tables with tuck under chairs
Are you tired of cluttered dining areas and constantly bumping into chairs? Look no further – dining tables with tuck under chairs are here to save the day! This innovative design feature not only maximizes space but also adds a touch of elegance to your dining area.
One of the main benefits of dining tables with tuck under chairs is their ability to neatly fit together, saving valuable floor space. This feature is especially beneficial for those living in small apartments or homes with limited dining areas. Instead of wasted space, the chairs slide smoothly under the table, creating a clean and organized look.
Not only are these tables space-saving, but they also offer versatility. Tuck under chairs can be easily pulled out when needed and pushed back in when not in use. It allows you to utilize the dining area for other activities such as socializing, studying, or working on projects. With a simple movement, your dining space can be transformed into a multifunctional area.
The aesthetic appeal of dining tables with tuck under chairs cannot be overlooked. These tables often feature sleek and modern designs that effortlessly blend with any interior style. From minimalist to traditional, there's a tuck under dining table to suit your taste. The chairs also come in various materials, including wood, metal, or upholstered options, offering further customization possibilities.
Another advantage of these tables is their ease of cleaning. With no chairs cluttering the surrounding area, there are fewer nooks and crannies to collect dust and crumbs. This makes maintenance a breeze, allowing you to spend more time enjoying your meals and less time on tedious cleaning.
When it comes to selecting the perfect dining table with tuck under chairs, there are a few factors to consider. Firstly, measure your space to ensure that the table will fit comfortably and allow for easy chair movement. Think about the number of chairs you'll need, whether it's just for your immediate family or for entertaining guests as well.
Additionally, take into account the shape and style of the table that will complement your existing decor. Round tables are great for encouraging conversation, while rectangular tables maximize seating capacity. Pay attention to the materials used, ensuring they are durable and sturdy enough to withstand everyday use.
In conclusion, dining tables with tuck under chairs are the perfect solution for space-conscious individuals who value functionality and style. From their space-saving benefits to their sleek designs, these tables offer a practical and aesthetic addition to any dining area. So, why not elevate your dining experience with a tuck under dining table? You'll have more space, more versatility, and a stunning focal point for all your meals and get-togethers.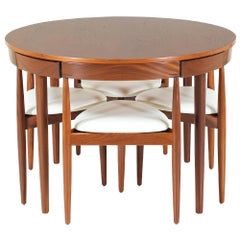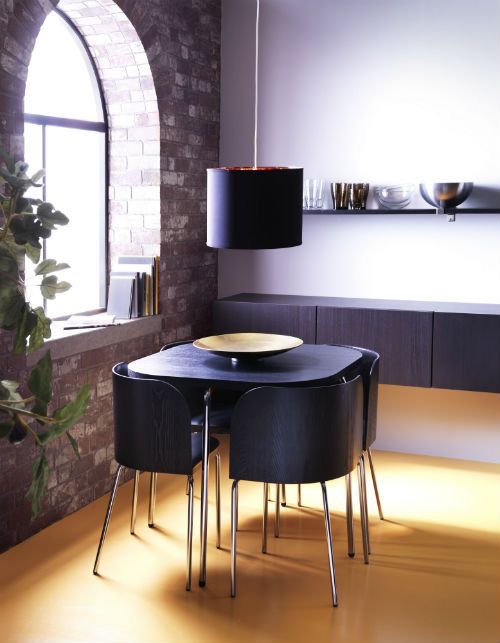 SEE ALSO:
20+ BEAUTIFUL DINING ROOM DECOR
30 LUXURY DINING ROOM IDEAS TO INSPIRE YOUR NEXT PROJECT