A home bar provides an area for you to relax at home whiles enjoy some drinks. You also get a spot in your home to entertain your friends.
Below we've gathered some of the coolest ideas for designing a home bar.
This bar provides great storage space for all your wine, spirits and the likes. And also a storage space for your glasses.
A beautiful grey home bar design with a marble counter and marble backsplash. But what makes this bar so unique is the hanging mirror with the glass floating shelves.
Another bar design with open shelves and free standing wine racks.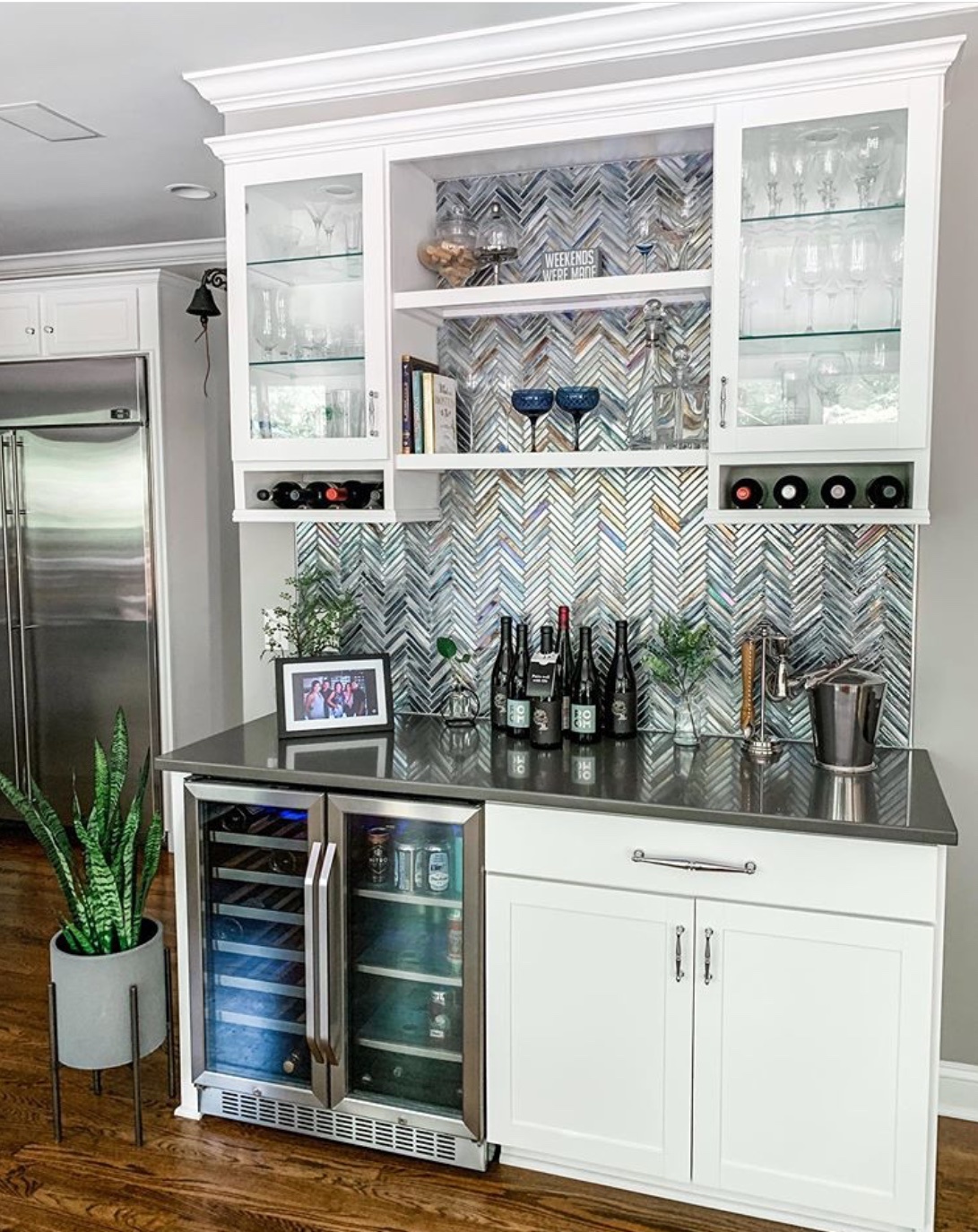 You can also make part of your kitchen into your bar. With its own mini fridge and a gorgeous backsplash.
If you have a space in your home, then you can transform that space into a gorgeous bar.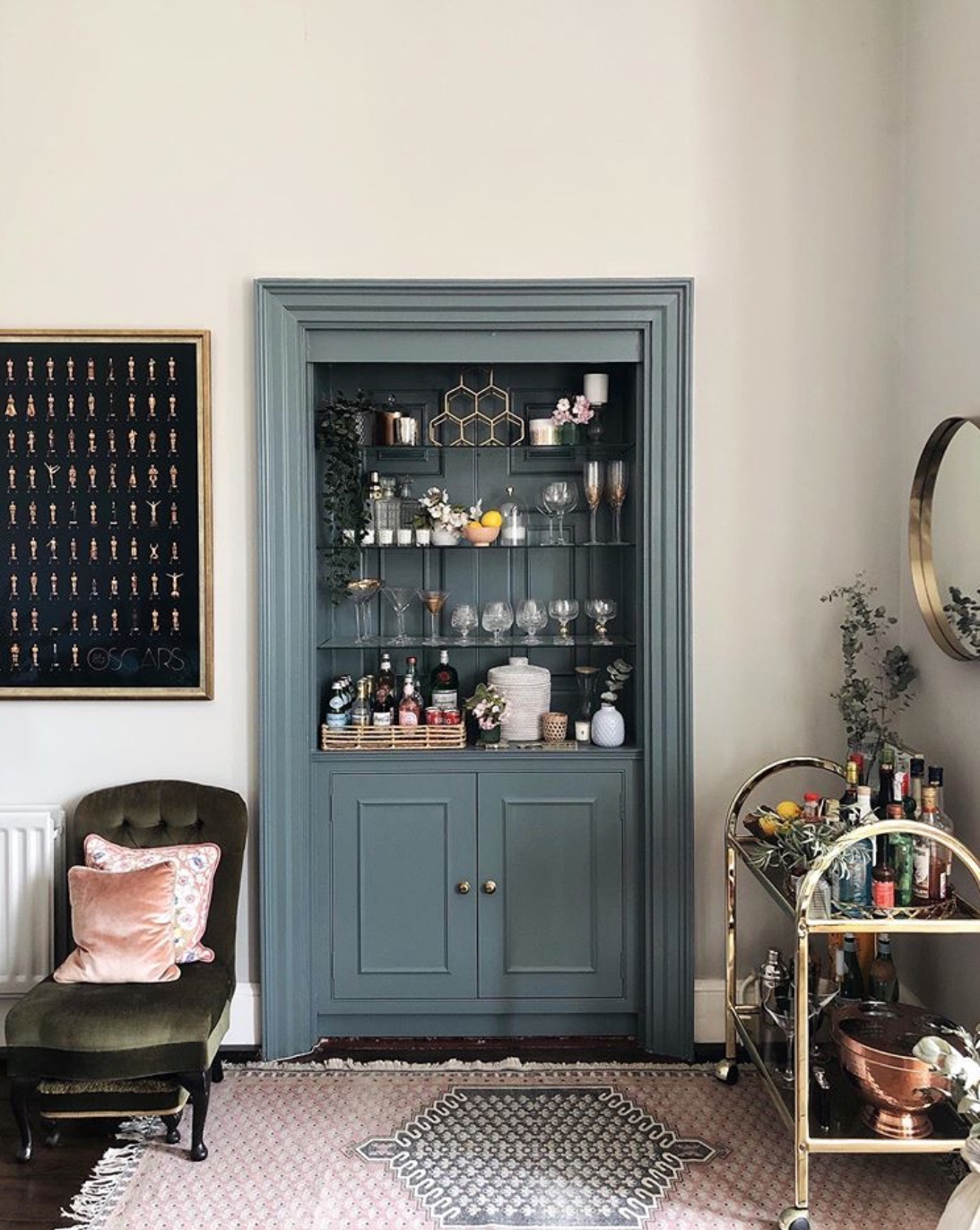 You can also dedicate a little corner to your home bar.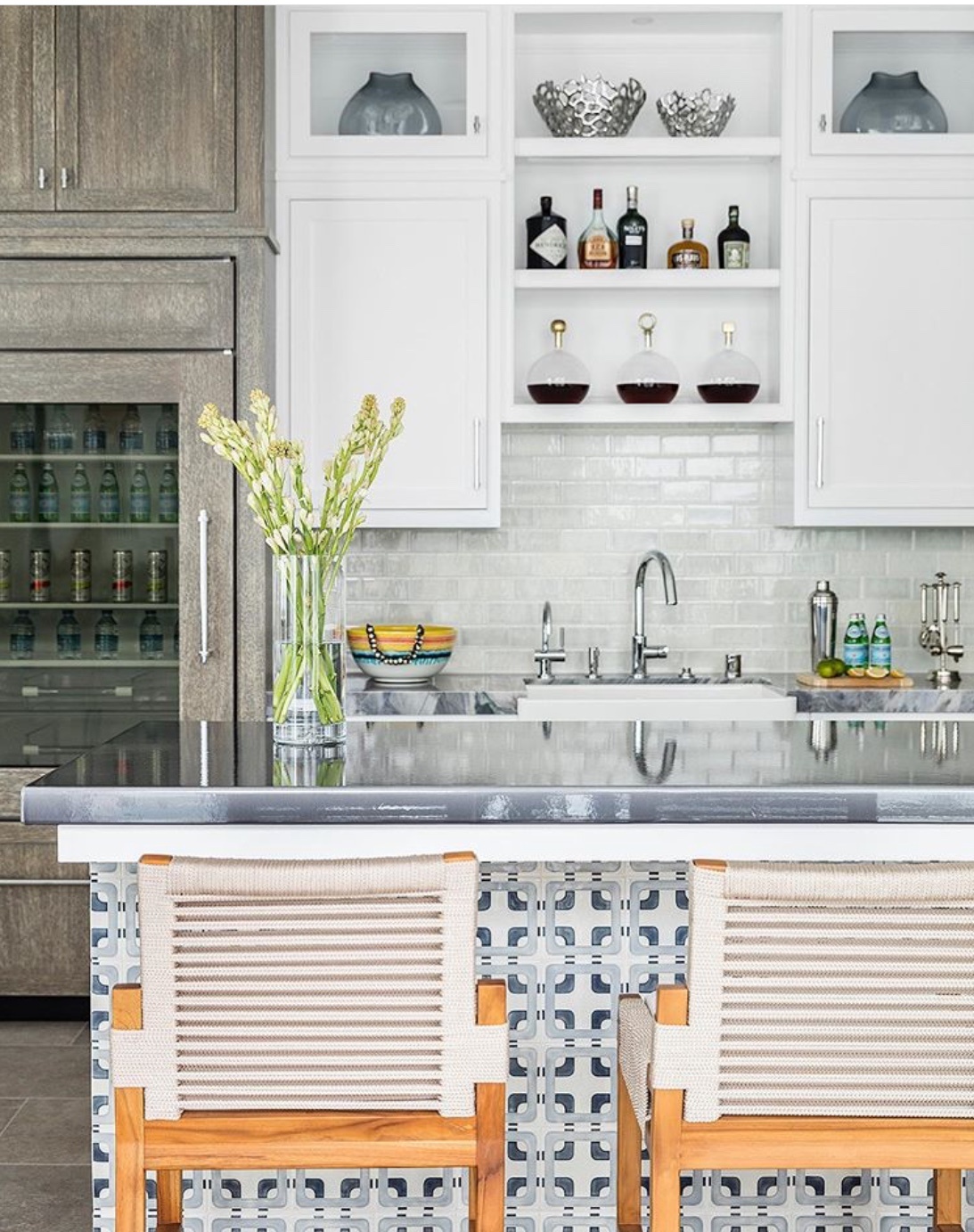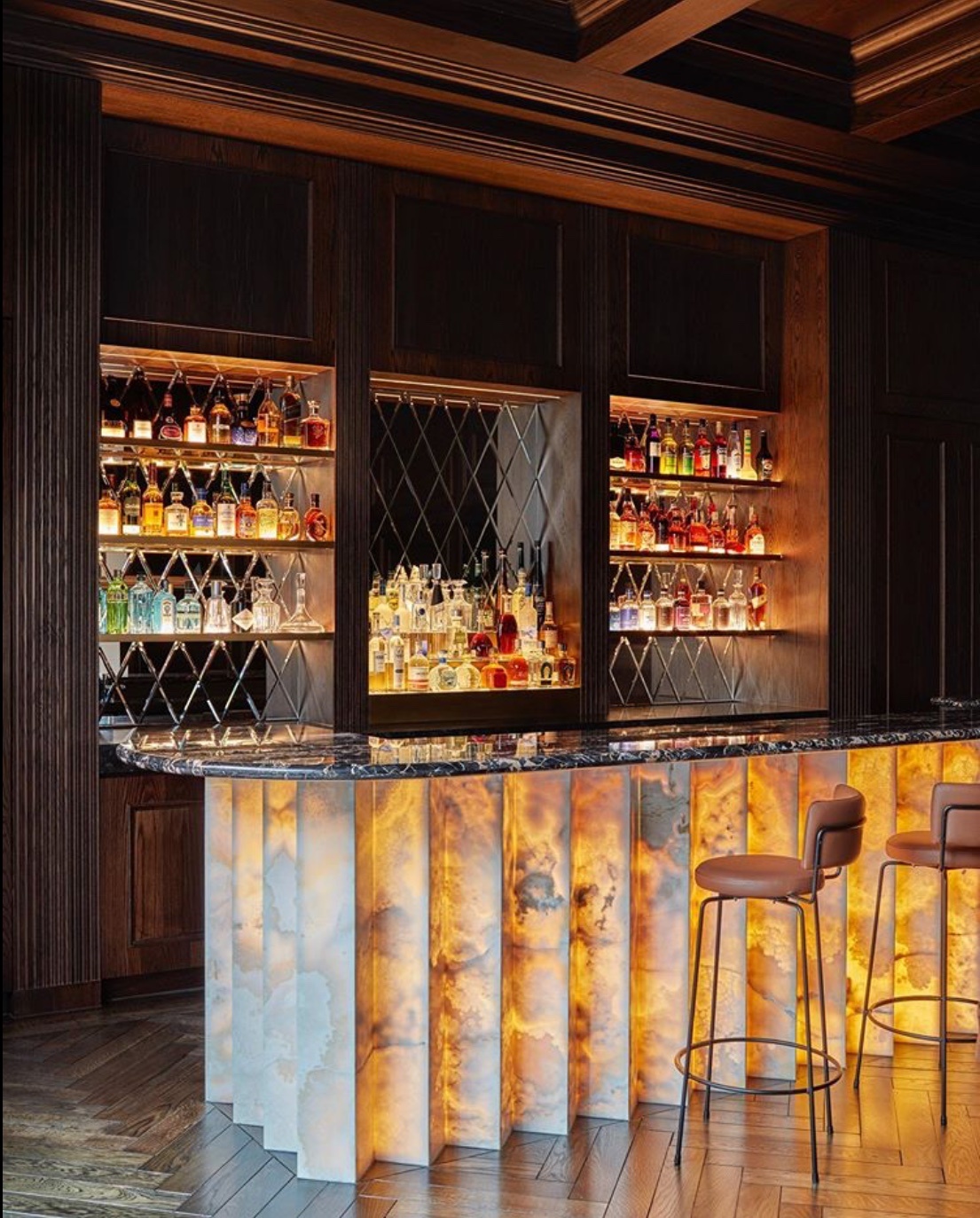 You can also make your home bar look and feel like a real bar. With the design and the lighting.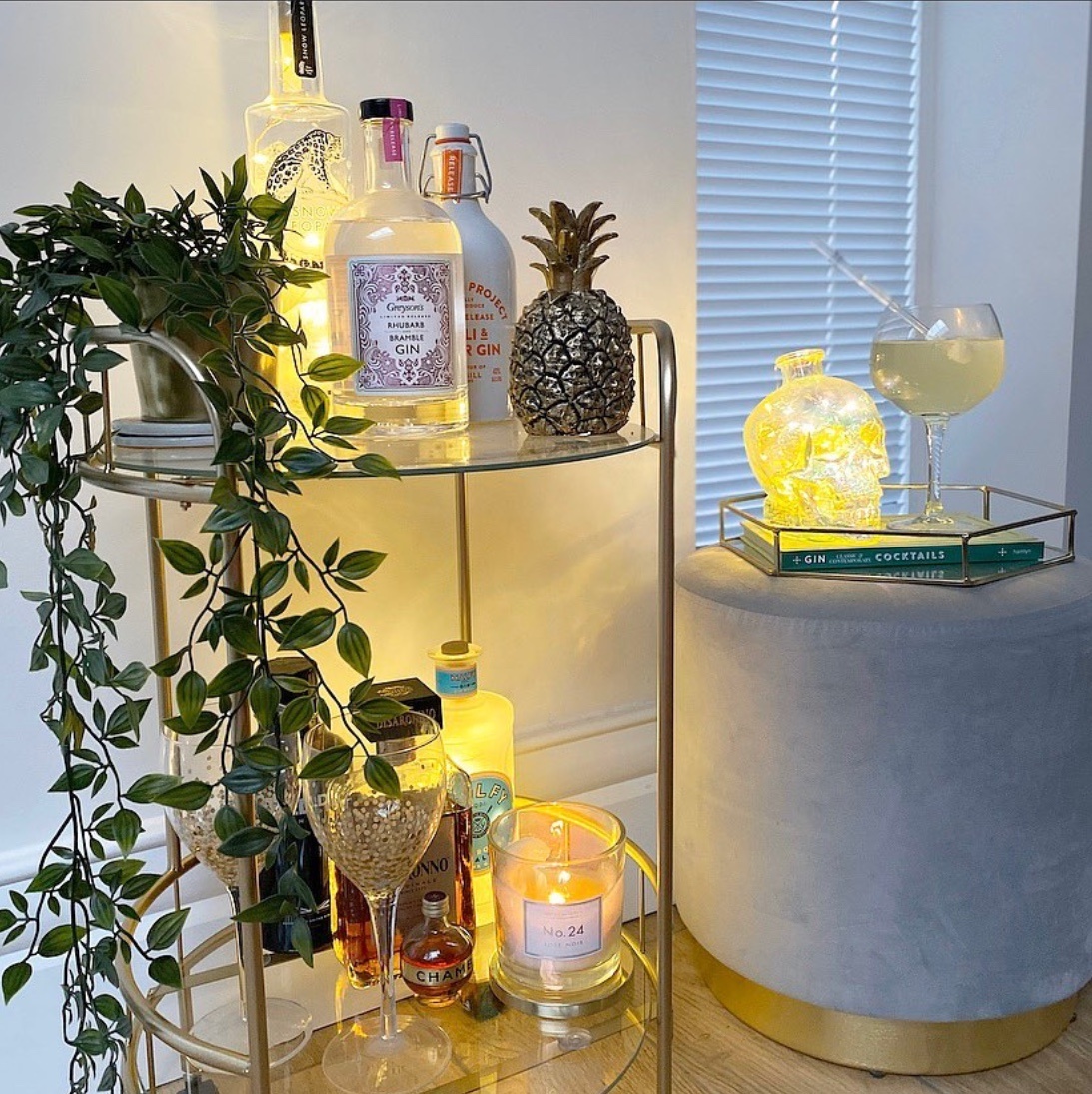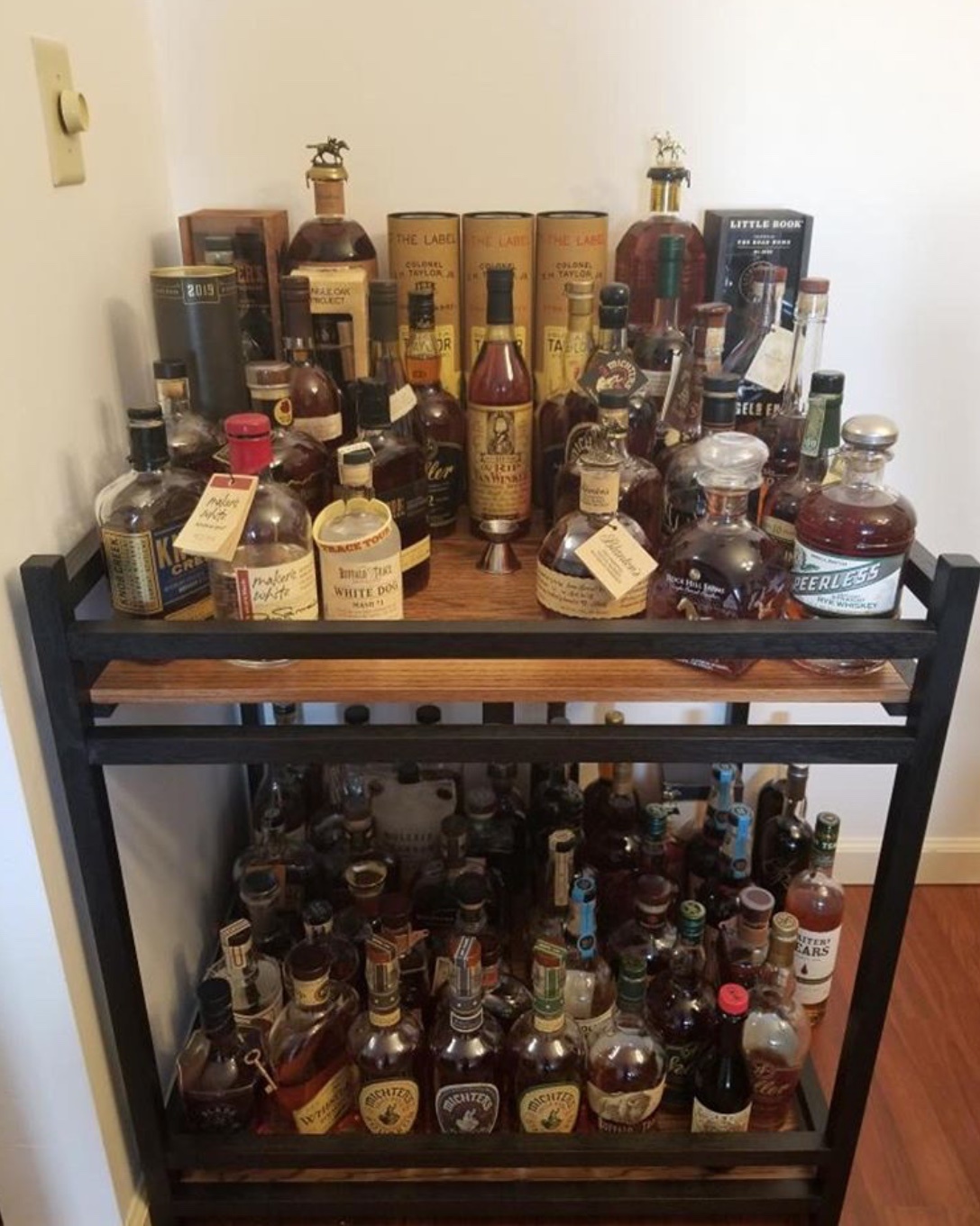 Put up some art pieces on the wall to decorate your bar. It will make a great conversation starter when you have people over.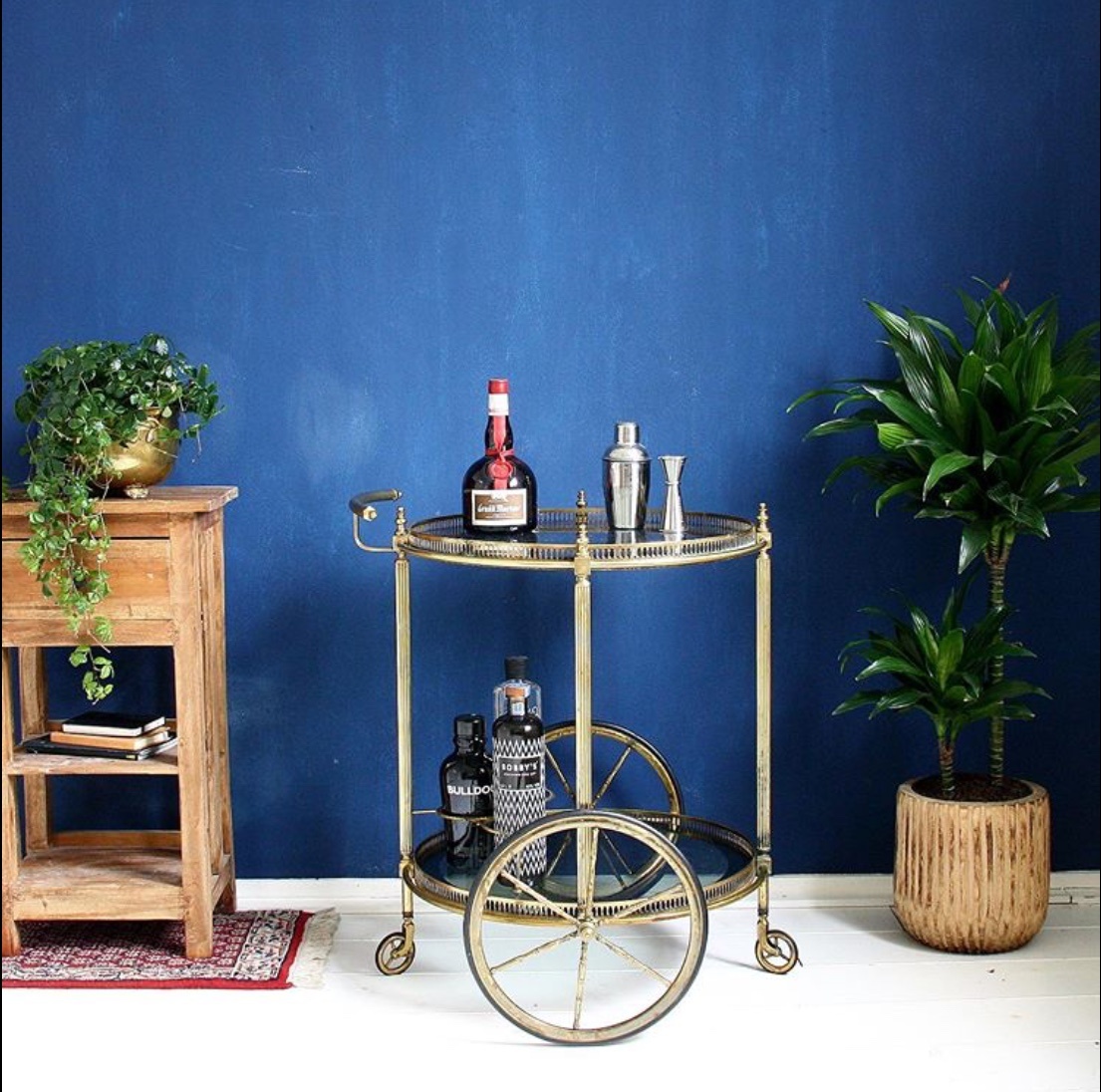 A rolling cart bar is also a great idea as you can just take your bar with you to any room at all.