When it comes to decorating a living room, a lot of factors come into play. These include the paint colours, the TV unit and the seating arrangements.
The design of the TV unit is enough to change how your living room turns out.
Choosing the best tv unit design for your living room
Back in the day, TV's used to be bulky. You would be lucky if you found a table strong enough to support them. People built tall units to house such TVs.
TVs these days are sleeker, slimmer, prettier and less bulky. Wall mounts are usually preferred these days. Whether it's in your living room, bedroom or bathroom or even dining room.
There are however things to consider before choosing the perfect TV design for your home.
We've included photos of 50+ TV unit design ideas in this article. Keep scrolling for more.
TV site
Your unit must complement your TV size. There are available units to cater for all TV sizes. Do not acquire a unit until you know the exact TV design, make and size. This will help you plan the exact location in the room to accommodate your unit.
Colour and design
The nature of your room must go with your TV unit, your room colour and design should fit the design and colour of your TV unit. Whether you want your unit to stand out or to blend in.
Make sure you acquire the right colours and design for your TV unit. It must bring out the beauty in your room.
Consider other gadgets
TVs come with more than just a display, cables, wires, sockets, plugs and all sorts of electrical components come into play. It is important to accommodate all these auxilliary components while maintaining the beauty of your unit.
Spacing
TV units must not take too much space in the room. You should still be able to move around and do things easily.
The size of your room must complement the unit size. Don't clutter your room. Leave enough space for daily activities.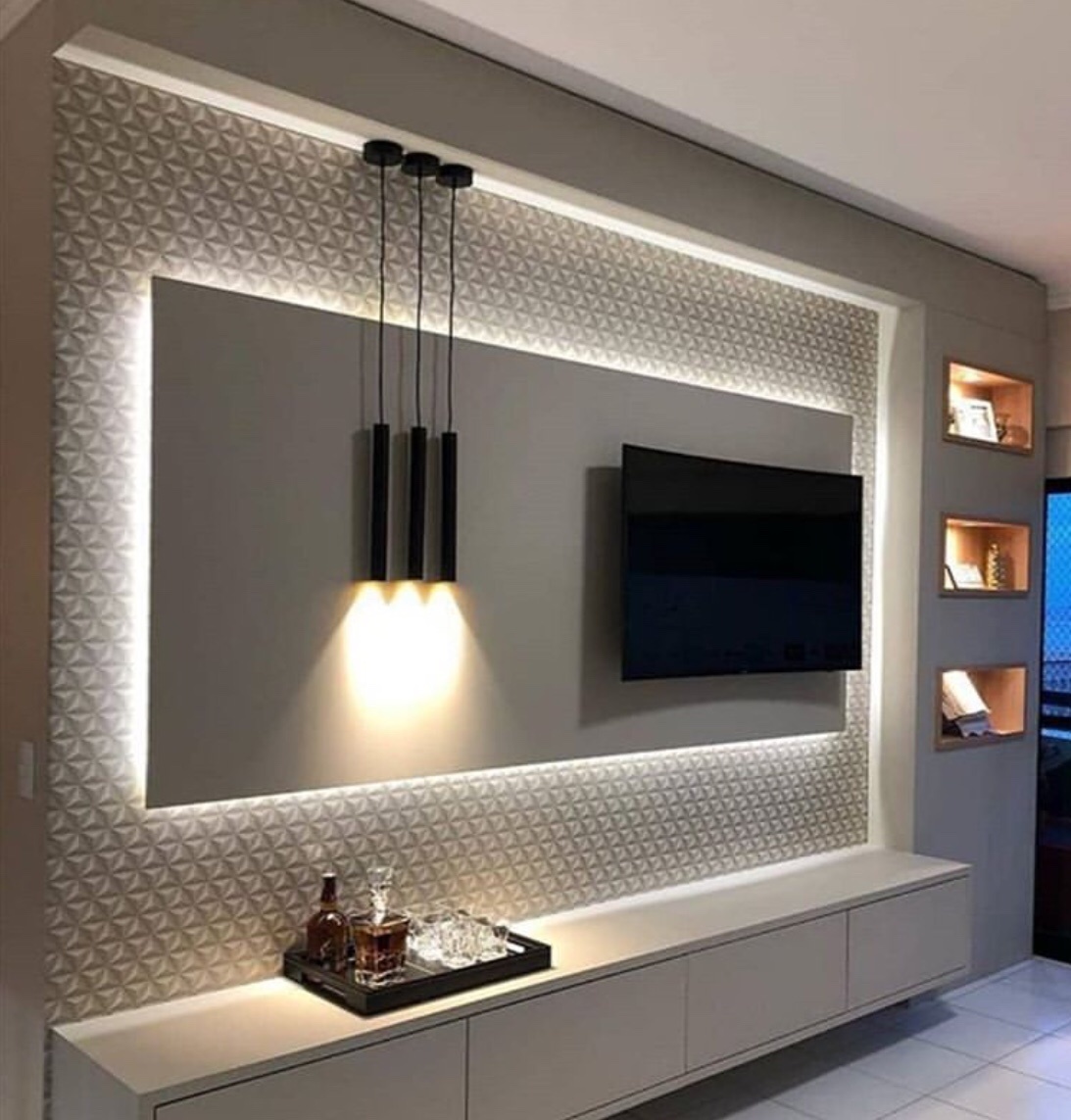 SEE ALSO: TV BACKSPLASH IDEAS
12 MINIMALISTIC LIVING ROOM DECOR IDEAS