Argyle nails are becoming popular lately and we are here for them. Although the design may look complicated, it is actually quite easy to do and before you know it you'll have this beautiful sweater pattern on your nails. If you asked me, I think it'll make a great nail design for the holidays.
So if you are ready to try this awesome nail design, then here is how you can do it. There are two ways to do this nail design. You can either use a nail striper or nail striping tape. Either way, you are going to get the same stunning design.
If you are a beginner, the nail striping tape will be the best option as this will guide you when painting your nails so you don't get the colors in the wrong section. With the nail striper, you have to make sure to hold it firmly as you draw the pattern on your nails, if not you are going to end up with crooked lines. Or better still, you can simply use just the nail striping tape in different colors to create an argyle pattern like the one above. Simple and easy.
Things you will need;
3 or 4 nail polishes in different colors
Nail striper or nail striping tape
Base coat
Top coat
Nail brush
How to do argyle nails
First of all, you will have to apply the base coat on your nails to protect your natural nails.

After it dries, apply your first nail polish to your whole nails as the base
Then you use the nail striper to create x on the nails. Make sure you use a nail striper in a shade that is different from your base nail polish and remember to keep your fingers still when doing it.
If you decided to go with the striping tape, then skip the third step and instead, use the striper tape to create the x pattern on your nails.
When you are done creating the x on the nail, fill the top triangle with another nail polish, then do the same for the bottom triangle. Wait until everything dries.
With the striping tape, remember to remove the tape before it dries completely.
After that, apply your top coat to give it a shiny look.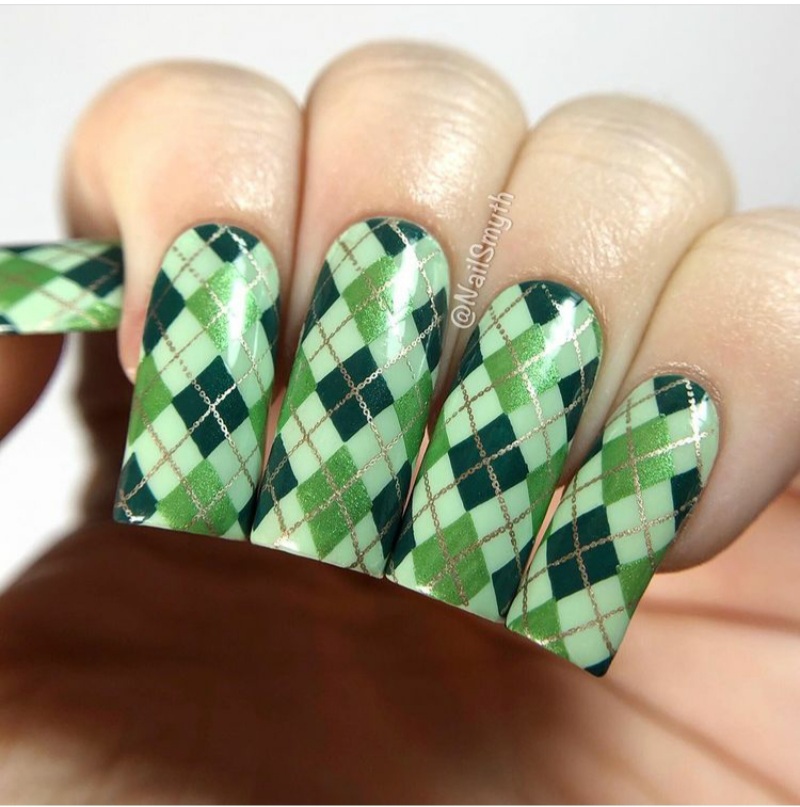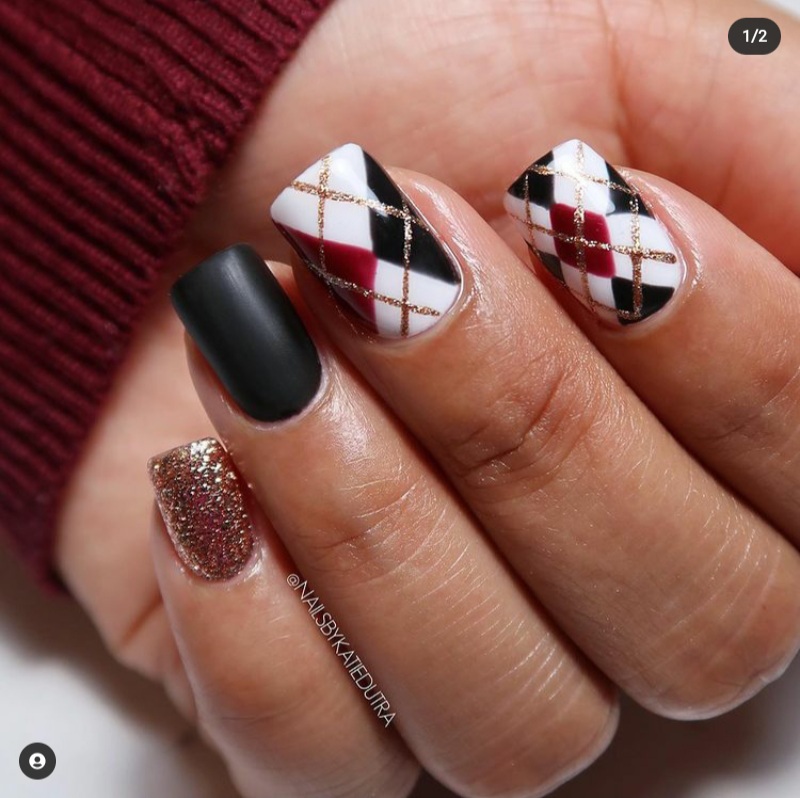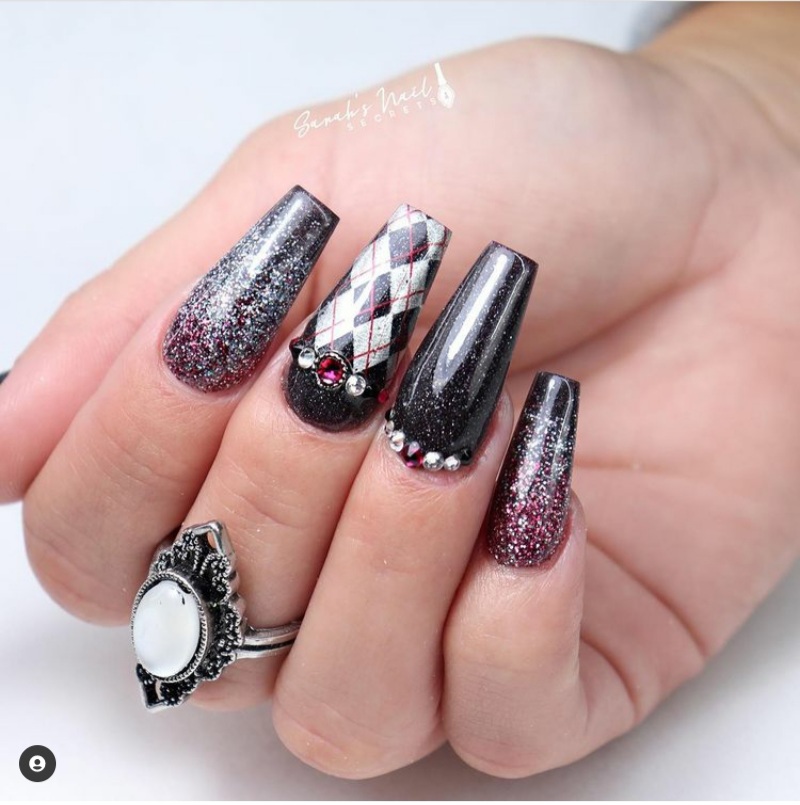 Related Posts