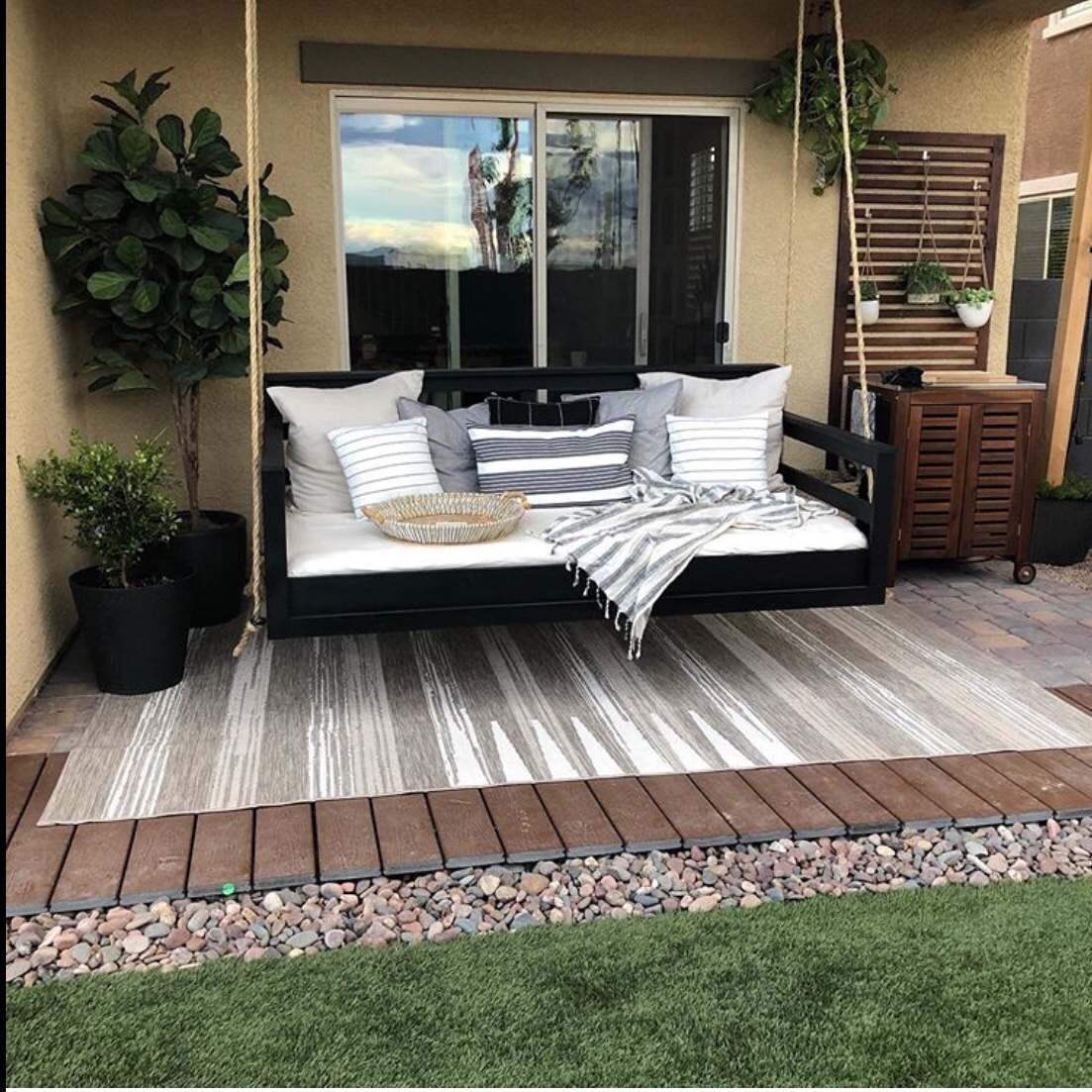 The patios are one of the most important areas of any backyard. They provide a space for relaxing, entertaining, and enjoying the outdoors. Whether you have a small or large backyard, creating a cosy and inviting patio can make all the difference. In this blog post, we will explore some of the cosiest patio ideas for your backyard that will transform it into a peaceful oasis.
7 cosiest patio ideas to transform your backyard
Comfortable seating:
One of the key elements to create a cosy patio is comfortable seating. Opt for plush outdoor sofas, chairs with soft cushions, and even a hammock for the ultimate relaxation spot. Make sure to choose weather-resistant materials that can withstand the elements and retain their comfort throughout the year.
Creating shade:
While the sun is pleasant, sometimes it can be a bit too harsh. Adding shade structures to your patio will make it more comfortable, especially during hot summer days. Install a pergola, canopy, or even an umbrella to provide shade and create a more intimate atmosphere.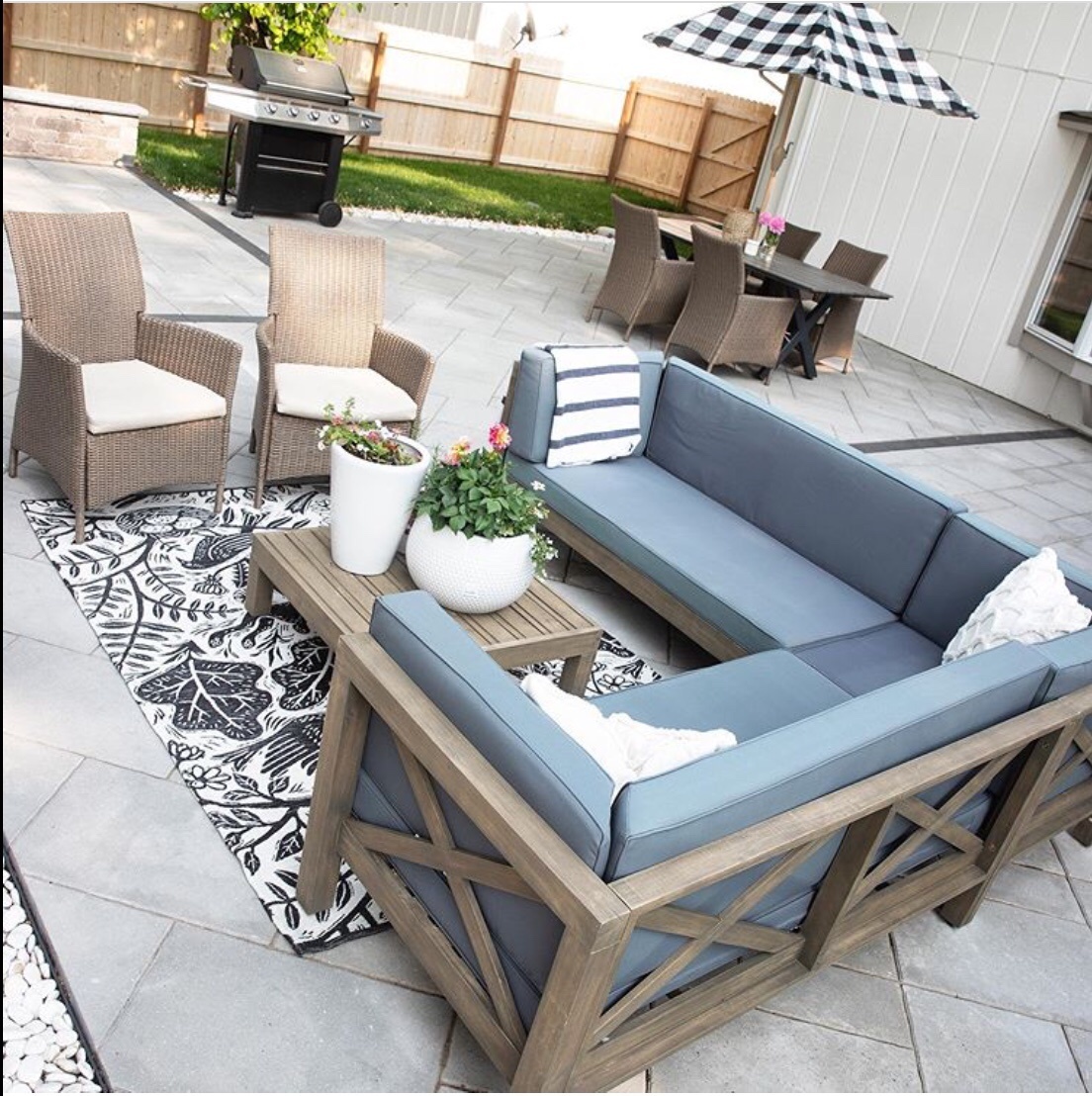 Outdoor lighting:
Transform your patio into a magical retreat by incorporating outdoor lighting. String lights or fairy lights are an inexpensive and easy way to add a charming and cosy ambiance. You can hang them on the trees, pergola, or along the patio walls. Additionally, lanterns and candles can create a warm and inviting glow during evening gatherings.
Greenery and nature:
Surrounding your patio with lush greenery and plants will not only enhance its appearance but also create a serene environment. Consider installing vertical gardens, potted plants, or even a living wall on the patio. Moreover, hanging planters and trellises can add depth and privacy to your outdoor space, making it feel more inviting and secluded.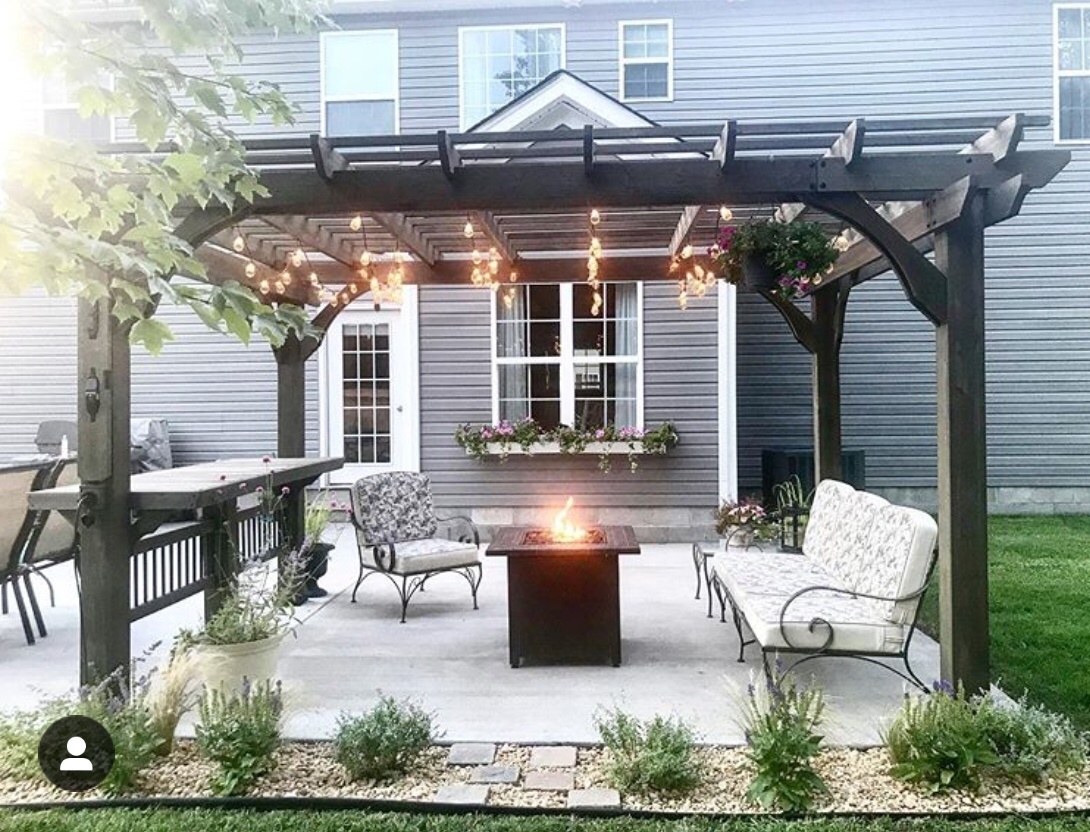 Fire pit or fireplace:
Adding a fire pit or fireplace to your patio will instantly make it a cosy and inviting area, perfect for relaxing and entertaining. Gather around the warmth of the fire, roast marshmallows, and enjoy the crackling sound. Whether it's a gas fire pit or a traditional wood-burning fireplace, this feature will become the focal point of your patio.
Outdoor rugs and textiles:
To create a cosy and inviting patio, add outdoor rugs and textiles. A soft rug under the seating area will provide warmth and comfort, making it feel like an extension of your living room. Additionally, outdoor cushions, throw blankets, and curtains can add a touch of style and coziness.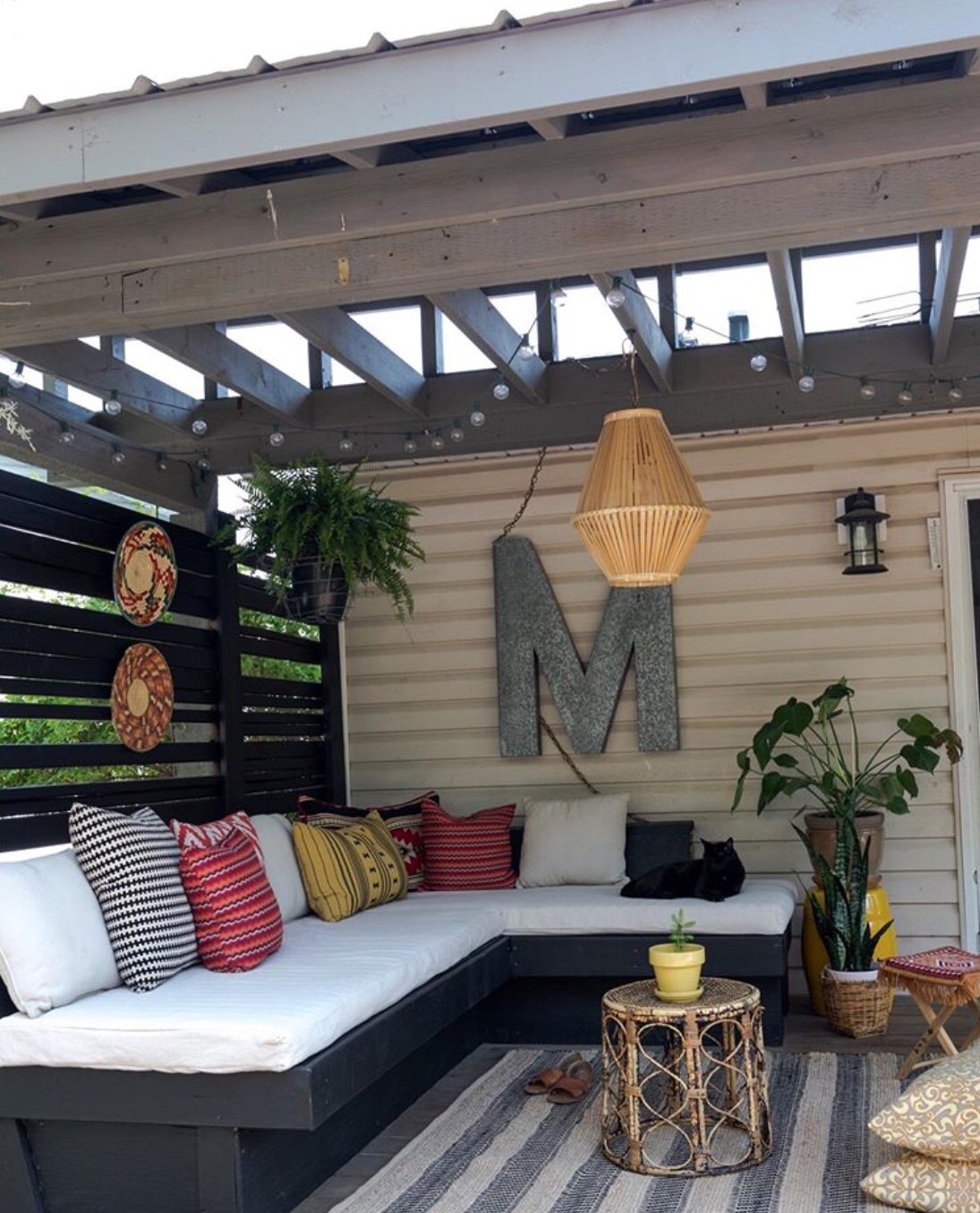 Water features:
Including a water feature in your patio design can create a calming and soothing atmosphere. The sound of trickling water from a fountain or a small pond can be incredibly relaxing. You can even incorporate a small waterfall or a water wall to add an element of tranquillity to your backyard retreat.
Creating a cosy patio in your backyard is all about setting the right ambiance, including comfortable seating, adding shade structures, incorporating lighting, and embracing nature. By implementing these ideas, you can transform your patio into a peaceful and inviting oasis that you'll enjoy year-round. So, get ready to relax, unwind, and make the most of your outdoor space!